'Frozen' Continues To Conquer All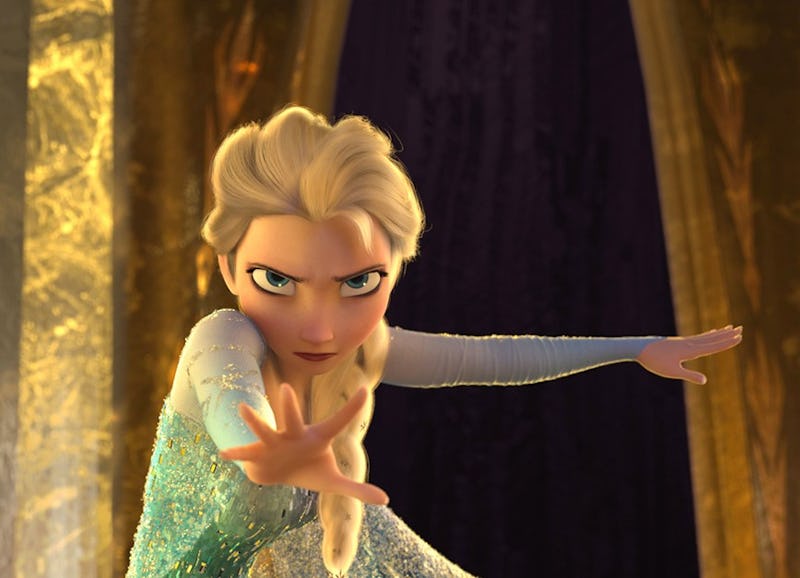 You know the pun that's coming — nobody can, ahem, let it go. But seriously, it's like people are scared that they'll fade into some hothouse of an abyss if they cease to be obsessed with Frozen. Further proof? USA Today reports that Frozen has topped the nation's digital sales for the first half of the year. You can't be surprised, can you? The movie has been on the path to total domination and ownership of the un-frozen universe since it debuted in theaters last Thanksgiving.
It's the highest grossest animated film in the history of ever, and the movie hit that landmark back in March. It's been another quarter of the year since Frozen planted its icy musical foot in cinematic history, and while you might think that the summer would have melted Olaf and his Arendelle counterparts, it's as though Olaf's summer fantasies are actual realities — Frozen thrives in any season. With the Internet perpetuating Frozen's popularity with bountiful memes, GIFs, parodies and mash-ups (although this one video of Frozen as a'90s VHS and this GIF of Elsa making real men fall on their asses remain two of my favorites), and with Once Upon A Time serving as the ultimate satiation for anyone who is thirsting for a Frozen 2, it shows no signs of stopping.
Basically, it's Frozen's world, we just live in it.
Images: Disney, Giphy