Here's the Sweet Instagram Frankie Told Us About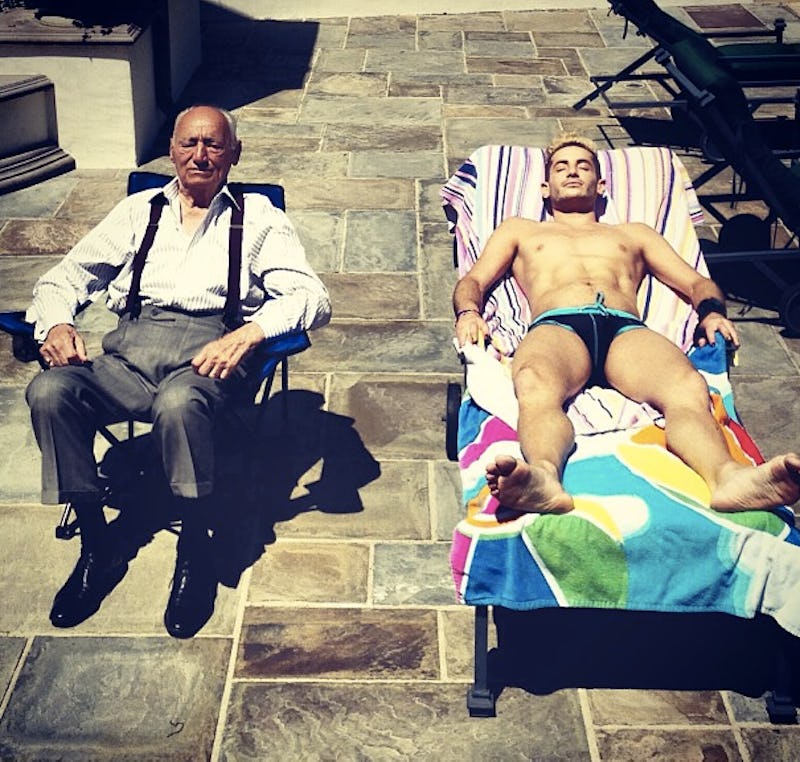 Usually when we talk about Big Brother 's Frankie Grande, it's because of his animated personality or entertaining antics in the house, but on Wednesday, the conversation abruptly changed to extremely saddening news. On Tuesday, Frankie's grandfather passed away and since he is in the Big Brother house and cannot be with his family, Frankie gave a eulogy for him, which referenced an Instagram photo of the two of them.
It was clear from the eulogy Frankie gave on Big Brother After Dark that he was not only extremely close with his grandfather, as was his sister Ariana, but that Frankie held an enormous amount of respect for the man he was named after. Frankie discussed his grandfather's many accomplishments, his hard work ethic, his time in the military, his devotion to his family, and many more admirable traits that his grandfather possessed. In addition to all of those qualities, Frankie detailed his personal relationship with his grandfather, mentioning a specific Instagram photo that he wanted fans at home to look up of the two of them, tanning together with Frankie in a bathing suit and his grandfather fully dressed in a suit, as he could often be found.
And I'm so glad he did. The Instagram, posted in April of 2013, is a sweet look at their relationship and a great way for Frankie to let fans see just how close they were.
Though we have no way of telling him right now, I hope Frankie knows that Big Brother fans are keeping his family in their thoughts and sending their support during this difficult time.
Images: frankiejgrande/Instagram