Don't Worry, Her Adorable Son Is Back on his Feet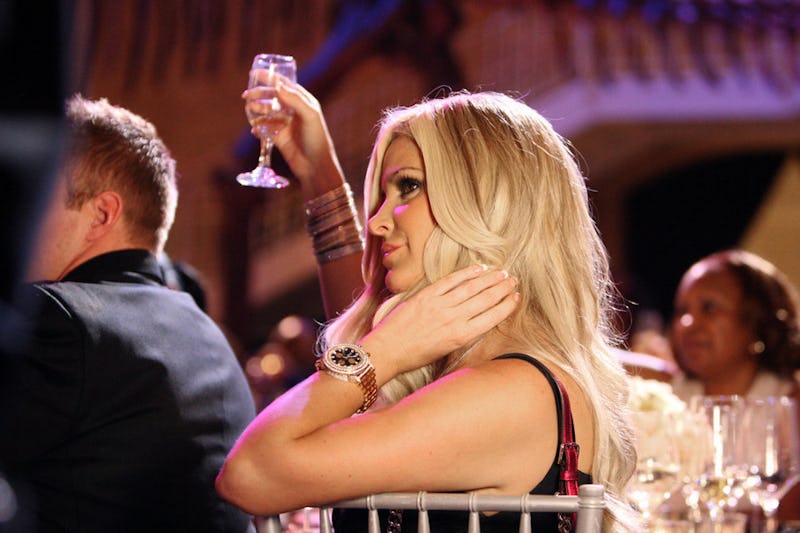 In the July 17 premiere of Bravo's Don't Be Tardy , Kim Zolciak gave birth to her twins, Kaia and Kane, while the rest of the family stayed home and out of trouble. And that's good, because now that all eight Biermanns (plus Sweetie and the nanny) are together under one roof, things won't get any easier for the family as the season continues. As seen in the previews, Kim's then 2-year-old son, KJ, breaks his leg! Poor KJ can be seen crying as doctors put on a cast while his parents attempt to comfort him.
Broken bones at such a young age are always scary, and poor KJ has been hurt before. He broke his wrist back in 2012, before he was even 1 year old. Little KJ got through it like a champion and was back to his highly energetic, active self earlier this year when he fell while playing and broke his leg. Luckily, he's since made a full recovery so you'll probably see him running around with the rest of his siblings by the end of the season.
The Biermann boys are pretty resilient. Baby Kane was born breached (doctor speak for feet first instead of head first) but was eventually delivered perfectly healthy. Kim and her husband Kroy Biermann were relieved and thrilled to be able to take their babies home and that Kim didn't have to go through a cesarean's lengthy recovery process. Good thing she was on her feet right away, because a 2-year-old who can't use crutches is sure to be a handful.
Back in March, Kim posted this Instagram picture of Kroy carrying a smiling KJ with the cast on. Even with a freshly broken leg, the kid is grinning ear to ear. Maybe because it has that sweet blue and orange color combo.
KJ has since made a complete recovery and is back to playing and running around like crazy along with his younger brother Kash. But for the time being on Don't Be Tardy… it looks like he'll have to stay off of his feet for a while. And since Kroy is still suffering from a ripped Achilles tendon, dad and son will be sporting matching leg injuries.
That's sure to make things even more stressful for Kim, who will have to balance helping those two get around while taking care of newborn baby twins AND making sure Brielle, Ariana, and Kash stay out of trouble. But it would still be shocking to see Kim running from one end of her enormous mansion to the other. She's more of a take her time kind of girl. No wonder she wants to hire such a big staff.
Images: Wilford Harewood/Bravo; Kim Zociak-Biermann/Instagram