He's Found a New Girl to Obsess Over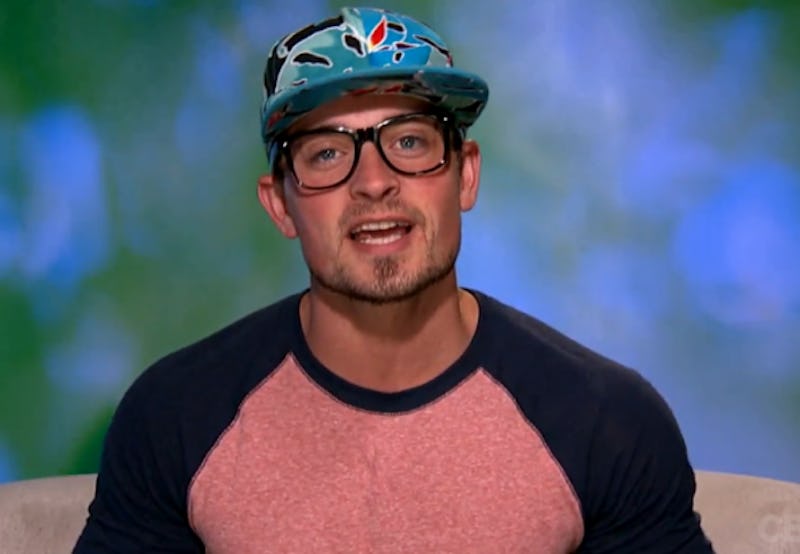 If you thought the nightmare was over just because Amber had been evicted from the Big Brother house, think again. Caleb Reynolds is best known on season 16 for his obsessive, unending, ever-changing, intense "love" for Amber Borzotra, a "love" that screwed up her game so badly that the only thing the house guests had to do to get her evicted was turn Caleb against her. However, not even a day after Amber's eviction, Caleb has already found a new girl to obsess over. But don't worry. He isn't going to break up Hayden and Nicole's adorable relationship or go after Victoria or try to seduce Jocasta or Christine away from their husbands. Instead, Caleb is in love with Nicole's friend Mariah, who, by the way, he has never met.
For those who aren't paying attention to the live feeds, Nicole and Donny became the HoHs after the competition. In her HoH room, Nicole received a letter from her best friend back home, Mariah, as well as a picture of herself and Mariah together. Caleb took one look at the picture and immediately began begging Nicole to hook them up. According to Big Brother Leak, he even looked at the camera and said, "Hey Mariah, I'm taking you out on a date when I get out of here!" while "Nicole [made] the 'no' gesture [behind him]."
If he had left it there, it might have been a joke. Maybe this is Caleb's way at poking fun at his own obsessiveness. That silly Beastmode Cowboy, always falling in love in five seconds and begging for dates with girls who aren't interested. Ha-ha! Of course, considering this is Caleb, he had to take this from vaguely funny to creepy.
The camera even got in on the action, zooming in on Caleb as he was lying in Nicole's HoH bed right next to the photograph. One hour after declaring that he wanted to take Mariah on a date, Caleb was alone in the HoH room listening to Nicole's Luke Bryan CDs and staring at the picture of Nicole and Mariah. Did a shiver just run up your spine? Because it should have.
On the bright side, Mariah is not in the Big Brother house and thus Caleb's crush won't really affect her at all aside from the general embarrassment of how often he might talk about her on the show. It would be exactly like Caleb to openly discuss with the other house guests the possibility of getting married to a woman he has never met, while poor Nicole wanders around in the background wishing she'd never won HoH and gotten those pictures.
However, the fact that Caleb takes all of his romances to this kind of level — especially so quickly — is really troubling behavior. If this is Beastmode Cowboy's idea of love, then someone needs to school him in the art of romance and fast. Caleb can be an all right guy if you ignore half of what comes out of his mouth, but his treatment of women is so misogynistic and obsessive that it truly borders on alarming. Hopefully, his crush on Mariah is just a joke.
Image: CBS