Ex-'RHOC' Jeana Keough Doesn't Need the Show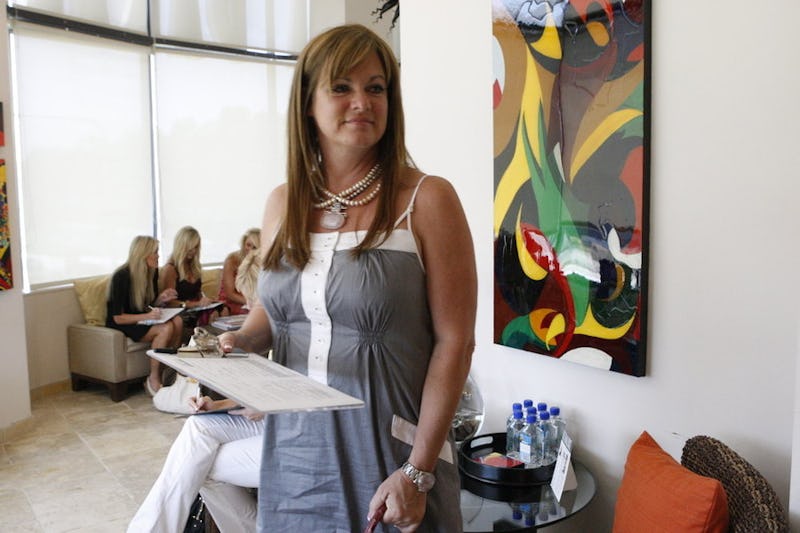 If you're anything like me, one day you happened to wander into a marathon of Season 1 of The Real Housewives of Orange County and realized that your life (and your television habits) were going to change forever. If you are exactly like me, then your instant favorite was Jeana Keough. We didn't know why just yet, but Jeanna was the perfect recipe for an entertaining housewife: mostly practical, with HUGE blindspots that made her act completely irrationally.
All of the women were a little cagey at first, but Jeana was pretty soft-spoken. She had a laid back sense of humor and the ability to laugh at herself (something Vicki only developed with time). Her kids were maybe the brattiest teenagers ever documented on film, but somehow she kept laughing it off and they turned out OK. She tried to stay calm, but over her five seasons got into just as much trouble gossiping and getting into petty fights as anyone else. But she did it in such a way that you were always on her side.
You need the crazy, outsized Ramona Singers and Kenya Moores to stir things up and get the plot of each season going, but if they're going to throw wine, it needs to be into some unlucky, somewhat normal lady's face.
All the great, likable Housewives were/are like this. It's why we fell in love with NeNe way back before Ryan Murphy got to her, it's why Countess LuAnn is funny instead of unbearable, it's why Lea Black was the only Miami housewife who seemed fun. Lisa Vanderpump has worked this formula down to a science on two different shows.
The point is, it all started with Jeana Keough. So where is she and what has she been up to? Real Housewives of Orange County is going along fine without her (thanks to Tamra and Vicki's utter wackiness and the addition of Shannon Beador, who's handily working the relatable role), but we haven't seen much of Jeanna the same way we have other booted Housewives. And I'm not the first person to wonder, either.
The main reason we haven't seen her is because she doesn't need Bravo. Her real estate business is doing well, so no hostessing or selling RHOC branded wineglasses for her. Her sons are an actor/realtor and college student, while her daughter just got married, and they seem a lot less obnoxious than they used to be.
In the meantime, she Tweets… a lot. They are classic Mom Tweets. Some are regular updates about her day.
Some are well-earned brags!
Some are obviously meant to be texts.
And there are a lot about… Iran?
Don't know where that came from, but hey, Jeana's getting political. I'm not mad about it.
All of this just makes me wish that Jeana could somehow come back to The Real Housewives of Orange County, if just for another anniversary special. Thinking back to when these ladies didn't try to plan out elaborate leg-throwing routines or pull out one another's hair in order to make good TV, there was novelty in seeing a regular, wacky suburban moms hang out. And throw wine at one another.
How pathetic is it for me to be nostalgic for that moment?