How's Their Relationship Doing?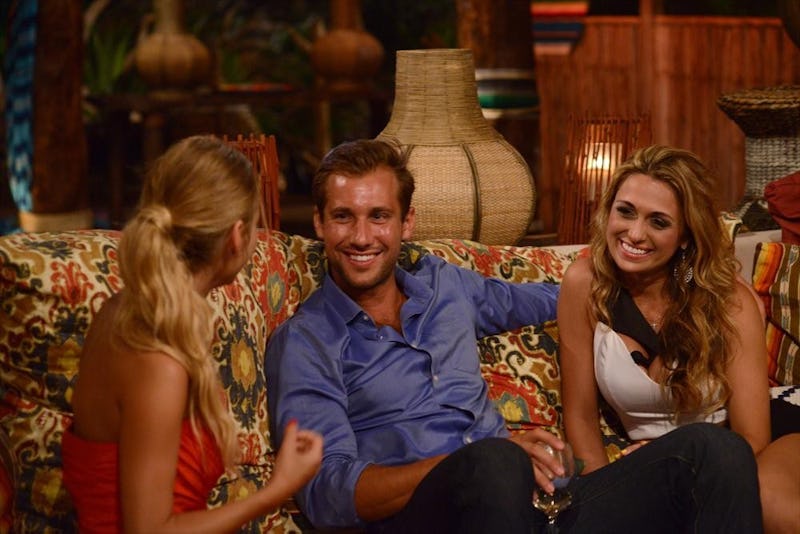 With each episode of Bachelor in Paradise it's clear that Marcus Grodd and Lacy Faddoul are falling deeper in love. At the rate they're going, I'm not at all surprised that Marcus & Lacy are rumored to be engaged now. Last week they had a romantic candlelit dinner date where they were super annoyingly cute as they talked about how they were both on the same page and really liked one another. So one week after that romantic date how are they holding up? Better than ever.
Although Lacy and Marcus didn't have a one-on-one this week, there were no shortage of shots of the two cuddling in hammocks, beach chairs, etc. Lacy said she wasn't about to complain that they weren't getting out of the house, saying she was just as grateful to get to spend time with him in the Paradise mansion. (Um, duh, who wouldn't be stoked to hang in a mansion with their boo?) "Our relationship is perfect," Lacy bragged in a voiceover while the camera panned to the happy couple snuggling.
Then in a move that shocked absolutely no one, Marcus gave Lacy his coveted rose so they could continue their canoodling next week. It's pretty clear that their relationship is only going to get stronger throughout this season, whether they get one-on-one dates or not. They're content just hanging out and that seems to have worked pretty well for them if the engagement rumors are true.
Everything is so "perfect" between the two of them that they're kind of not even interesting to the ABC editors anymore.
Lacy and Marcus are just kind of there in the background being drama-free and in love. Every once in a while we get a cuddling shot to remind us that they're still together, and on their path to marriage. Next week, I'm pretty sure we can expect more of the same.
Lacy + Marcus = Luv 4eva.
Images: Augustin Murillo/ABC; ABC Screengrab