Tina Fey Takes The ALS Ice Bucket Challenge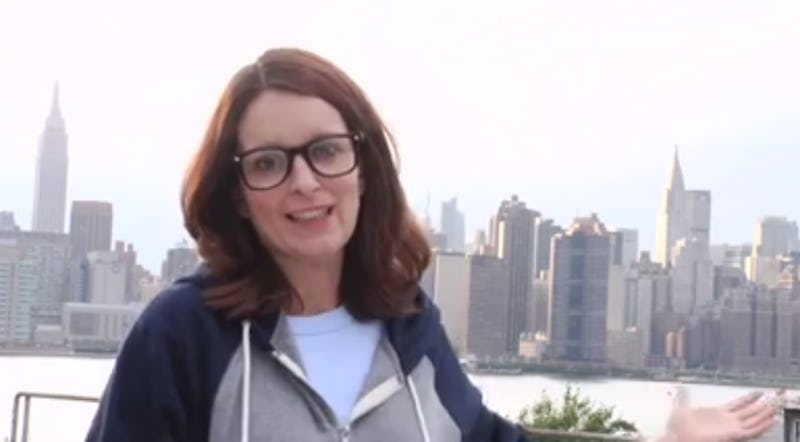 The ALS Ice Bucket Challenge is taking over the Internet and apparently shows no sign of slowing down. What started on Facebook as a way to raise awareness for ALS (amyotrophic lateral sclerosis, a neurodegenerative disease) has morphed into a celebrity trend that has been saturating YouTube and Instagram with ice for weeks now. As more and more celebrities get in on it and step up their Ice Bucket Challenge game, some truly hilarious and creative videos continue to emerge, along with some awful Ice Bucket Challenge fails and some that are just weird. Now, she was nominated by her Muppets Most Wanted costar Kermit the Frog, Tina Fey took on the ALS Ice Bucket Challenge in the most Tina Fey way possible.
That's to say, Fey's daughter Alice dressed up in an identical outfit and got drenched for the cause in her mom's place. Alice, who is absolutely darling, seems so already have a well-developed sense of humor like her mom. Fey and Alice gave their Ice Bucket Challenge an adorable and hilarious mother-daughter twist, with Alice looking like a mini Liz Lemon. Alice takes the challenge like a champ, and doesn't even flinch except for her adorable "I'm so cold" dance at the end of the video, when Fey pops back into frame and says, "I'm just going to donate, guys".
Check out Tina Fey doing the Tina Fey-est Ice Challenge ever here:
Image: The Muppets/YouTube