How Has 'Big Brother' Affected His Popularity?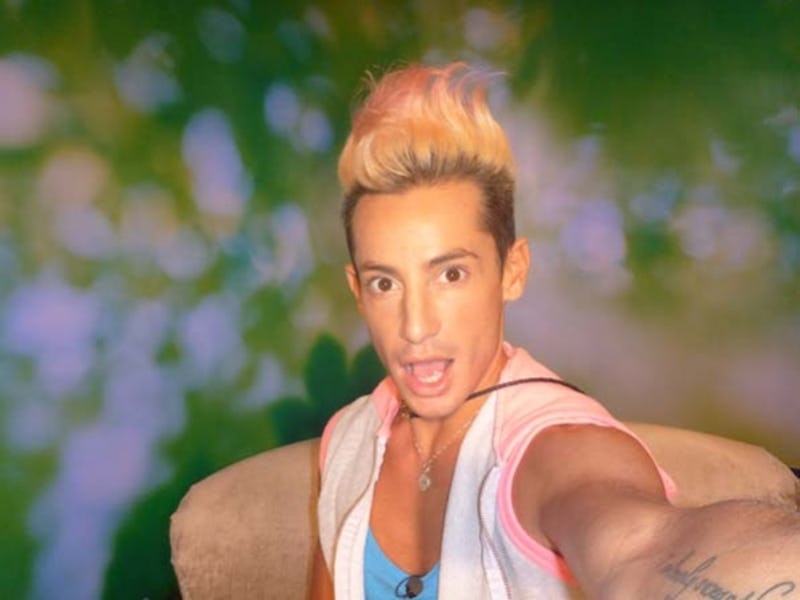 You really can't blame Frankie Grande for having fans before entering the Big Brother house. Frankie had an established career that allowed him a fanbase, and CBS chose to put him on the show. So we can't hate him for that. But once he went on the show, Frankie seemed to become Big Brother's villain of the season, causing him to gain many haters in the real world. But did this social media mogul lose any fans that he had before going on Big Brother? He actually might have.
Frankie's antics in the Big Brother house seem to happen every season with one houseguest or another. On one hand, he said things that people didn't like about other houseguests (Donny), making some of America "television hate" him. (Note: "television hate" is when you hate someone who is on television, but probably don't really hate them in real life.) But, when Frankie made a joke about rape — which was so not funny — he started to actually get heat for the type of person he is, causing some people to actually hate him. Real life hate. Now, for those that didn't know who Frankie was before Big Brother — which is probably a good portion of us — not liking Frankie feels like a "no harm no foul" situation. You didn't lose someone you really liked or maybe even looked up to from the show. But for some fans, who knew Frankie before Big Brother, opinions have seriously changed.
What does this mean for Frankie?
It really depends on if Frankie cares that he lost fans. There are some entertainment personalities that would probably care that they have offended/lost fans that knew them before they were thrown into the public eye. Frankie could very well be one of these people. But, with the fans that Frankie might have lost, Big Brother has also gained him fans. A ton of fans. When Frankie just started out on Big Brother, he had 574,000 followers on Twitter. Now, Frankie has 894,000 followers. So he might be able to get over the fans he did lose.
How can he win them back?
I might not have agreed with everything Frankie did in the Big Brother house. I definitely didn't like some of the things he said. But besides his comments, he seems like a pretty likable guy (obviously, through his social media fame). If Frankie were to address his disliked comments and offer some sincere apologies, he could win back people probably pretty quickly. And judging by the fact that he has a YouTube channel and a huge audience waiting for his next move, I have a feeling he'll be making a video soon to explain all of his Big Brother actions.
Images: CBS