What You Should Know About Their Church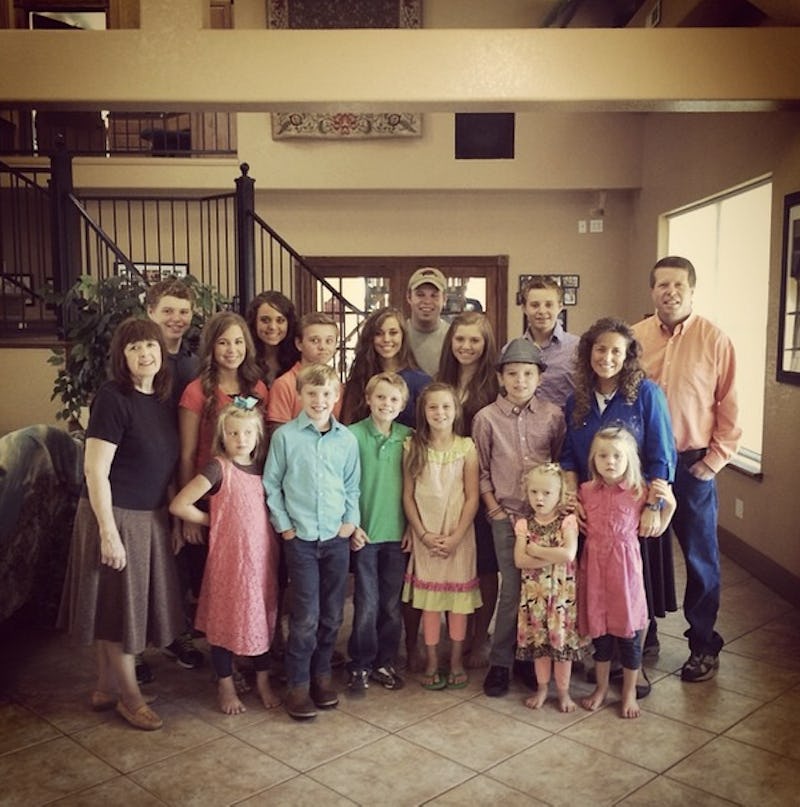 On Tuesday night, we'll finally get to see one of this season's most highly anticipated episodes of 19 Kids and Counting : Jill Duggar's wedding. As you'd expect for the very religious family, the wedding ceremony will take place in a church, but it might not be the family's actual church. It's clear that the Duggar family is incredibly intense about their religious beliefs. It's the reason why they don't use birth control, dress conservatively, and have supervised "courting" instead of dating. The family is an incredibly specific sect of Christianity often identified as Independent Baptists, and they conduct their services outside of any organized church, instead worshipping with a small group of fellow Independent Baptists.
While it might be easy to assume that the Duggars go to one of those huge Southern megachurches, they actually attend the exact opposite. According to a blog from a woman who claims to attend the same services as the Duggar family, they meet in a small, nondescript storefront every week. And while that may be perfect for a weekly church service, it's doubtful that they wanted to hold Jill and Derick's wedding there… especially considering that they invited somewhere between 1,000 and 2,000 guests. Yeah, they're going to need a bigger church.
Since the Duggar/Dillard wedding happened this past June, People was able to get some details about the service. The wedding took place at Cross Church in Springdale Ark., a Baptist church that specializes in conversion and missionary work, and considers excellence one of their core values.
In addition to their conservative Christian beliefs, the Duggars also practice something called the Christian Patriarchy movement, which states that women should be completely subservient to their husbands and that men are tasked with completely controlling the women in their life. Christian Patriarchy's biggest celebrities are obviously the Duggar family, but the religion (or religious offshoot) has been rocked by some scandal and accusations of sexual misconduct in the past few years, as reported by The Daily Beast. Bill Gothard, whose ministry is followed at the Duggars' church (according to the aforementioned blog post), recently stepped down as leader of the Institute of Basic Life Principles after accusations of sexual abuse from multiple women in the organization arose. The Wire reports that the Duggars attended Gothard's seminars for the Advanced Training Institute, which has also been criticized for allegedly being incredibly strict and damaging for its students.
Despite all of the deeply worrisome accusations surrounding these organizations, the Duggars seem happy and content with their religious principles. Still, as much as the Duggars put certain aspects of their religion on display, I wouldn't expect them to open up about all of this controversy anytime soon.
Image: DuggarFam/Instagram