The Latest 'Better Call Saul' Teaser Rules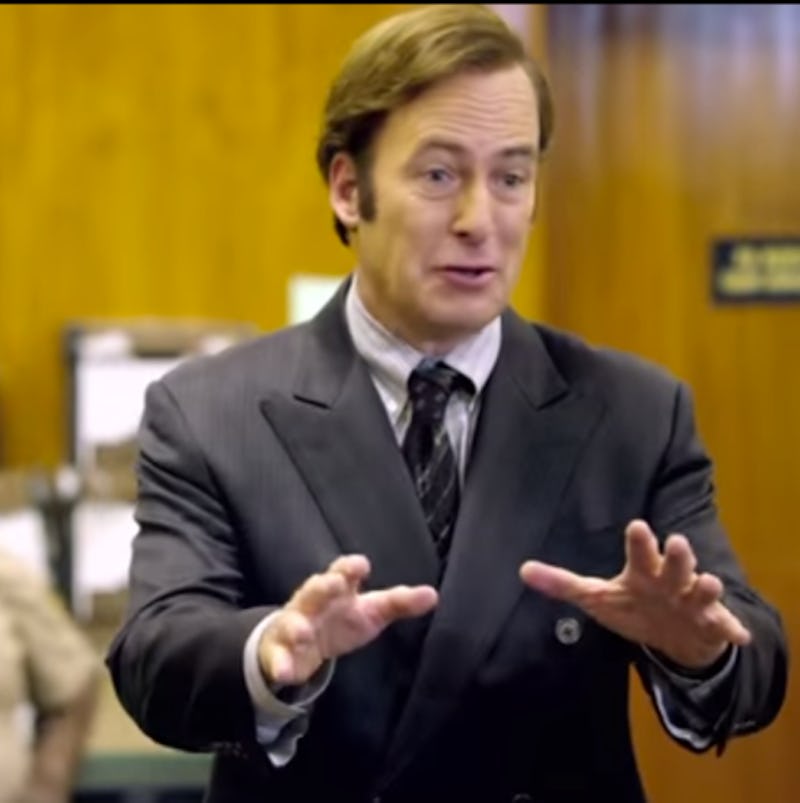 There's no denying it, Breaking Bad fans are an intense bunch. I say that as someone who was so annoyingly gung-ho about how perfect and incredible and amazing the Emmy-winning series was that I actually turned off one of my friends from watching it because there was no way my hype could match the expectations. (For the record, that's their loss and I was only speaking the truth.) For a Breaking Bad purist, nothing can top the perfection that were those five unparalleled seasons of television. Not even the upcoming prequel spin-off Better Call Saul , right? Well, maybe not. Especially not after watching the latest teaser trailer.
I am one of the many Breaking Bad fans reluctant about Better Call Saul. After all, Breaking Bad ended about as perfectly as a show could and fans made their peace with the characters. What if Better Call Saul daringly tries to one-up perfection and fails? Or, worst case scenario, what if it in any way alters our feelings about Breaking Bad? After catching the new very short, but very effective clip, I'm not so sure we have to worry about that.
Bob Odenkirk effortlessly slips back into the role of his slimy, but undeniably hilarious crooked lawyer Saul Goodman in the courtroom. Plus, if Fargo proved anything to viewers, it's that this talented actor can and should carry his own show. Now that Breaking Bad is off the air for good (nooooooo) perhaps Odenkirk can carry the torch and bring a little piece of it back into our lives. It's hard to be anxious at the thought of that.
Can he get an Amen? Yeah, it's pretty hard to deny Bob Odenkirk and/or Saul Goodman that.
Image: AMC