Step Aside, Other Duggars: Joy Anna is Awesome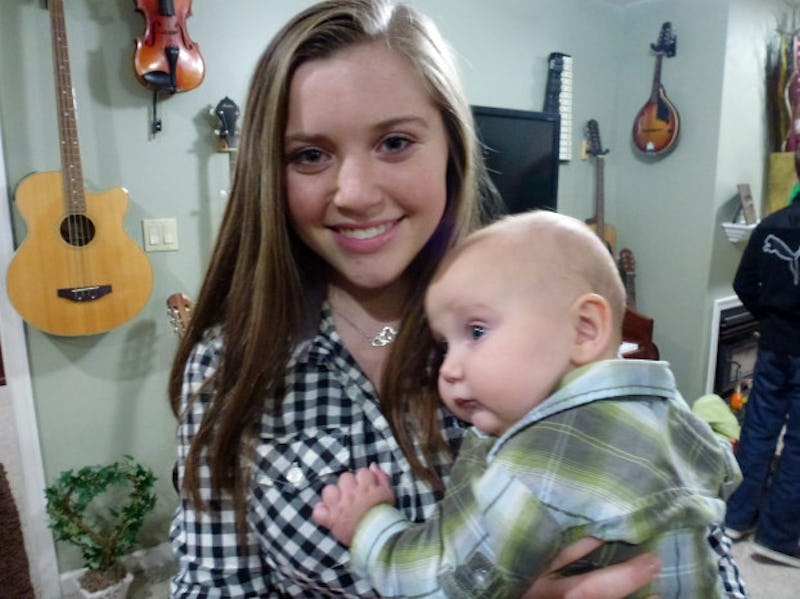 In a family of 19 children, you probably get used to having to share the spotlight with your brothers and sisters, and nobody understands that better than the pint-sized stars of TLC's 19 Kids & Counting. Oftentimes, the camera ends up favoring the older kids, probably because they can handle the responsibility of being on TV a lot better. I mean, have you seen the kind of attention span the little ones have? I can't imagine trying to get them to sit down for interviews... although when Jackson and Johannah make it work, they're pretty hilarious together. But because of that, we don't get to see nearly enough of one of the younger Duggars, Joy Anna.
These days, the older Duggar gals have kind of been hogging everyone's attention. Jill's whirlwind courtship gave way to a marriage to Derick Dillard and a very quick pregnancy, and now Jessa's engaged too. With the flurry of wedding and engagement pics and Instagram posts of Jill's growing belly, it'd be easy to forget that there are actually 17 other children in the family... and many of them, while not quite the focal point of the show right now, are actually pretty interesting. And while I've said in the past that Jinger is spunky enough to deserve our attention, Joy Anna should get more screen time too.
As the fifth oldest daughter, most of what we've seen from Joy Anna on 19 Kids & Counting has been of her years growing up. After she arrived on the scene, she was the youngest girl for seven years until Johannah came along, so she grew up getting dirty in the backyard with the boys. For a long time, anytime we saw her on camera, she was running around outside. Which is actually pretty awesome, because Michelle and Jim Bob strike me as people who would want their daughters to "act like a lady." Although I disagree with a good many of their parenting decisions, I love that they allow their kids to be who they want to be and actually act like kids.
Although Joy Anna kind of isn't like a kid. Because I've never met a kid who would ever say anything like this:
But that was the old Joy Anna. She's 16 now. And judging by the family's Instagram, Joy Anna has grown up to be absolutely beautiful — which isn't exactly a surprise when you look at her big sisters. Seriously, can we talk about this?
TLC, let this act as my official petition for more Joy Anna on the show. Please?
Images: TLC, WTFFundieFamilies/Tumblr, DuggarFam/Instagram