They Have the Audience in the Palms of Their Hands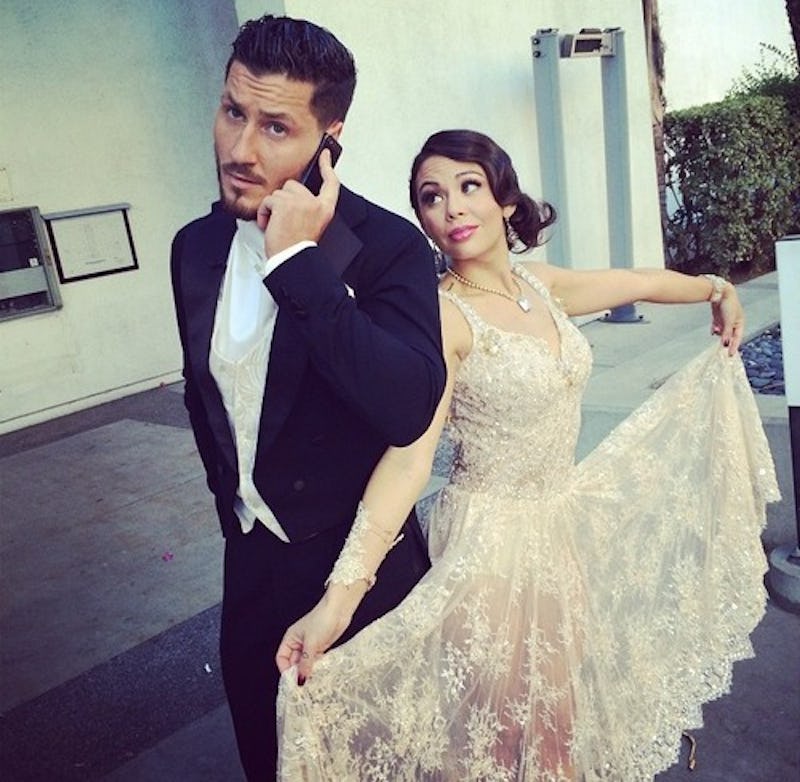 If the Dancing With the Stars winner was picked purely on crowd appeal, Janel Parrish and Val Chmerkovskiy would be the owners of the mirrorball trophy right now. Their hidden love, fake or not, has captivated the audience and they want to see more—which is exactly what they'll get now that Janel and Val are safe to dance another week. But simply seeing the duo through to the next round wasn't enough for viewers: they wanted to see the pair dance again. This week's encore dance, a special results show staple, was voted by Twitter users. They had the choice of watching Lea Thompson & Artem dance again, or Janel & Val. For the viewers, the choice was simple.
Within minutes #EncoreJanel was trending on Twitter as the pair's fans rushed to say they wanted to see the couple perform again. That chemistry they have both on and off stage is really working for them because fans are obsessed and can't seem to get enough of the dancing duo.
Of course being the fan favorite not only came with the perk of performing the encore, but it allowed them to sail through the elimination so they can start planning their dance for week three.
How will they top this week's number which came complete with wedding attire and a 34 point score? Who knows, but it's sure to be another crowd pleaser.
Image: Janel Parrish/Instagram