Jaime Wants Another Season as Much as We Do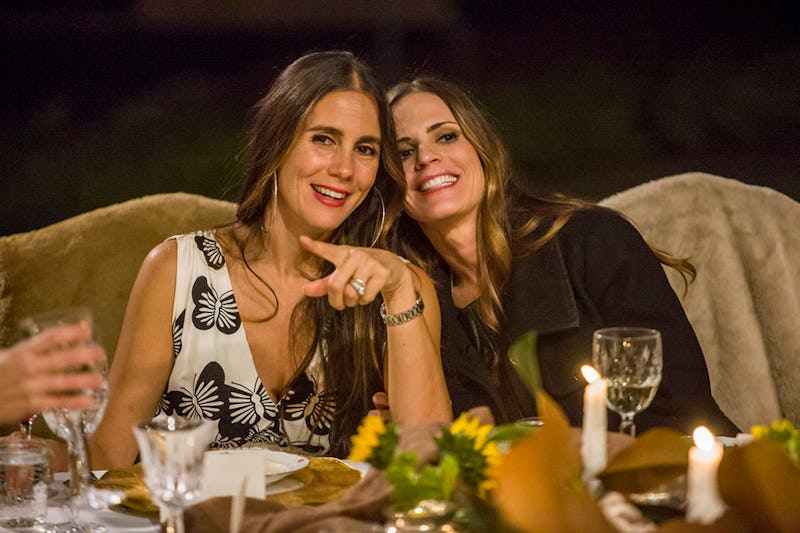 After following Jersey girl Jaime Primak Sullivan as she navigated life down south with her husband and three kids, Jersey Belle 's season one finale neatly tied up all of the loose ends from the season, but there's still no news about whether there will be a season two. Jaime and her husband agreed that they couldn't add the adopted baby from New Orleans to their family. Danielle found out the reason for her fertility issues. Luci and Arden were able to resolve their love life and living situations, respectively.
Ever since the finale aired, fans have been tweeting at Jaime asking if there's going to be a second season. On Sunday, Sept. 28, Jaime responded to a curious fan with "I don't know yet honestly..."
So not even the star and producer of the show know whether there's going to be a second season. Jaime has been retweeting other fans who are desperately hoping for another set of episodes, but Bravo's silence about renewal doesn't bode well for the series. Jersey Belle's ratings weren't terrible, but they didn't match bigger shows, like any of The Real Housewives franchises. When Blood, Sweat, and Heels premiered early this year, Bravo renewed it for a second season before the first season even finished.
It seems like Jersey Belle might be added to Bravo's pile of one-and-done canceled series. It's no dig at the quality — some of those shows, like Gallery Girls or Princesses: Long Island, were hilarious, they just ultimately didn't fit on the network. Bravo shows tend to be in a very narrow category. Rarely are their shows built around a single person, instead usually featuring a big cast with multiple personalities that can bounce off of one another — basically, the closer to the Housewives, the better. When they've experimented with different formats, they've more often than not canceled the show. Notice that we haven't heard anything about a second season of Extreme Guide to Parenting.
But Jersey Belle does have one secret weapon: Jaime. According to an interview she did with Bravo, she is working on starting some new "projects" based in New York that she says might make the difference for her family and finally give her a chance to move them up to the Tri-State. If Jaime could promise a Jersey Belle season two that's about the rest of the family as fish out of water up north? That might be too good for Bravo to resist.
Image: Skip Bolen/Bravo