His 3 Best SNL Sketches (And Some Bonus Standup)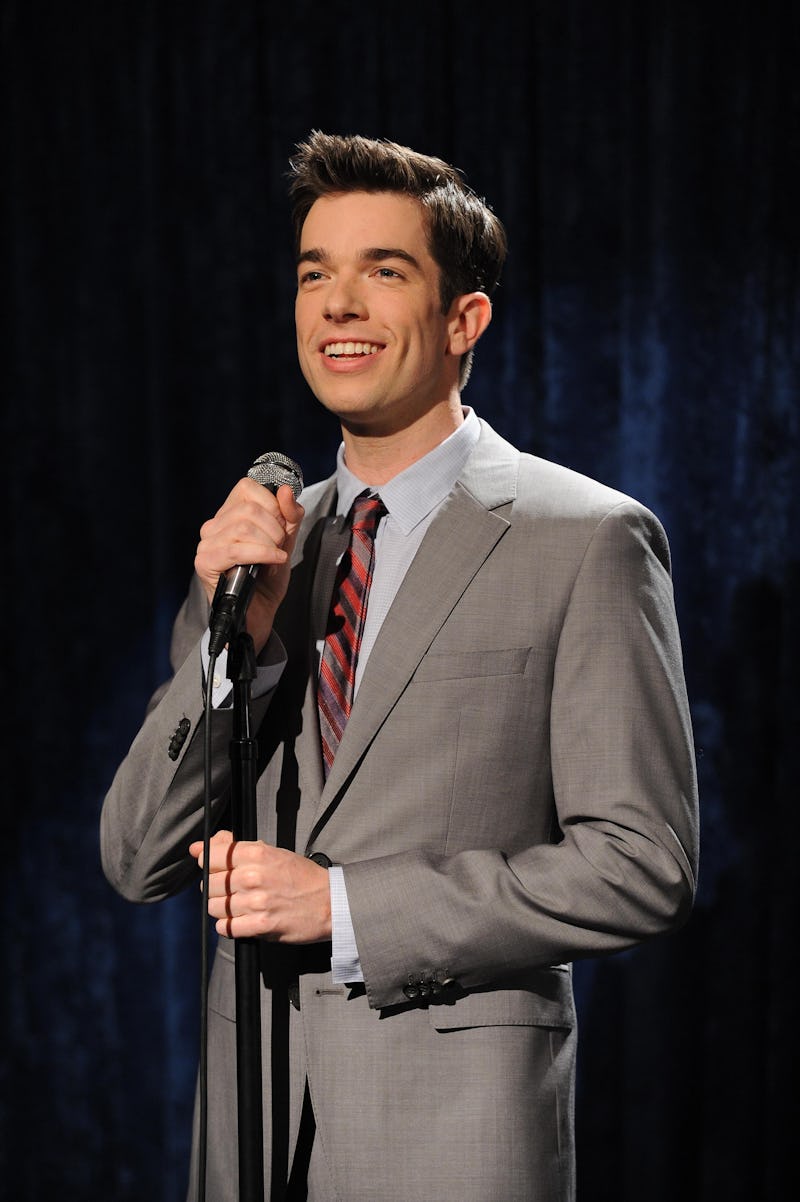 Your Sunday just got a little bit funnier. The premiere of John Mulaney's self-titled Fox show, Mulaney , joins the Sunday night lineup following Family Guy, Brooklyn Nine-Nine, and The Simpsons this week. And while some might call it an attempt at Seinfeld for the selfie generation or a lighter-version of Louie, keep this in mind: Mulaney is an established comedian and writer, and he's freaking hilarious. Don't believe me? What if I told you that Mulaney wrote for Saturday Night Live? Yeah, that's right. The holy grail of comedic writing. He brought us some of the funniest sketches of the Samberg/Wiig era and created some of the show's funniest characters. His standup special, John Mulaney: New in Town, offers some of the funniest quotables as well. A self-described, "tall child [who] looks terrible," Mulaney offers jokes that will make you do a classic lose-control-of-your-bodily-functions laugh.
The show is a multi-camera comedy that's sprinkled with comedic support from greats like Second City-born Martin Short, SNL's Nasim Pedrad, the great Elliott Gould, Zack Pearlman, and Seaton Smith. It follows the life of Mulaney, a trying-to-make-it-in-NYC comedian who is hired as a writer by Lou Cannon, played by Martin Short. It's one of those autobiographical/not really autobiographical type shows that may or not be the true life happenings of the comedian's namesake.
So, if you're still looking to get pumped for the show's premiere, maybe try what I did. Rewatch some of Mulaney's best sketches from SNL. Don't know where to start? We've got you covered. Why not start it off with a song? In an interview with Seth Meyers on Late Night with Seth Meyers, Mulaney revealed he and Seth won an Emmy for this little number below. It's performed by Justin Timberlake, so you're welcome.
Mulaney is also responsible for one of my favorite characters from Weekend Update, who'd I'd always hit up for the latest place to visit for a crazy night — Stefon, played by the comedic genius that is Bill Hader. Check out the Stefon highlight reel below, because it's basically impossible to pick a favorite sketch (though the Halloween edition is a strong contender).
Finally, one of my favorites of John Mulaney on SNL is when he stopped by the Update desk to deliver a much needed rant on the Girl Scout cookie conundrum. Like, it's 2014, why can't I buy Tag-A-Longs at any point in the year at my leisure? Come on, Girl Scouts.
And I leave you with one of my very favorite bits from Mulaney's standup routine, John Mulaney: New in Town. He explains why he just doesn't drink anymore and the events that led up to that decision. I get you, Mulaney. We all gotta grow up some day.
Image: Ray Mickshaw/FOX