Jessie J Smolders In Her "Burnin' Up" Video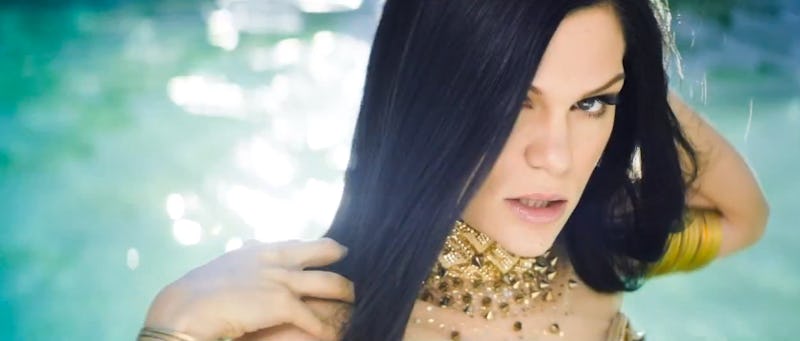 She's on fire, y'all! Not literally, just, you know, figuratively. On Wednesday, Jessie J's "Burnin' Up" music video premiered online, and it proves once and for all that the 26-year-old London-born singer doesn't need A-list collaborators in order to shine. This past summer, Jessie made her big return to the U.S. music scene with "Bang Bang" featuring Ariana Grande and Nicki Minaj. The song peaked at No. 3 on the Billboard Hot 100 chart and is still getting a ton of radio play. However, I think many people (myself included) have wondered if Jessie will be able to match "Bang Bang's" massive success when it comes time to put out a single on her own.
Needless to say, I think she's up to the challenge!
The "Burnin' Up" music video has it all: cool locations, hot choreography, and, of course, lots and lots of attractive models. Whether she's bustin' out some pretty impressive dance moves or just chillin' on a pool floaty, Jessie exudes confidence and sexiness throughout. You can't take your eyes off of her. Rapper 2 Chainz bungles the video's slick, seductive vibe a bit with his goofy appearance near the end — but that doesn't stop this from being a triumph for Jessie.
As you can see, the production values in the video are top-notch, too — which I hope means that Jessie's record label, Republic Records, is serious about promoting her career in the states. I'd love to see Jessie score some follow-up hits to "Bang Bang" — she deserves it! And while nothing is ever certain in the crazy world of pop music, I think "Burnin' Up" has a good chance of becoming big.
Jessie's new album, Sweet Talker, is out on Oct. 14.
Image: JessieJVEVO/YouTube