Fara's Back & They're Putting Her in the Field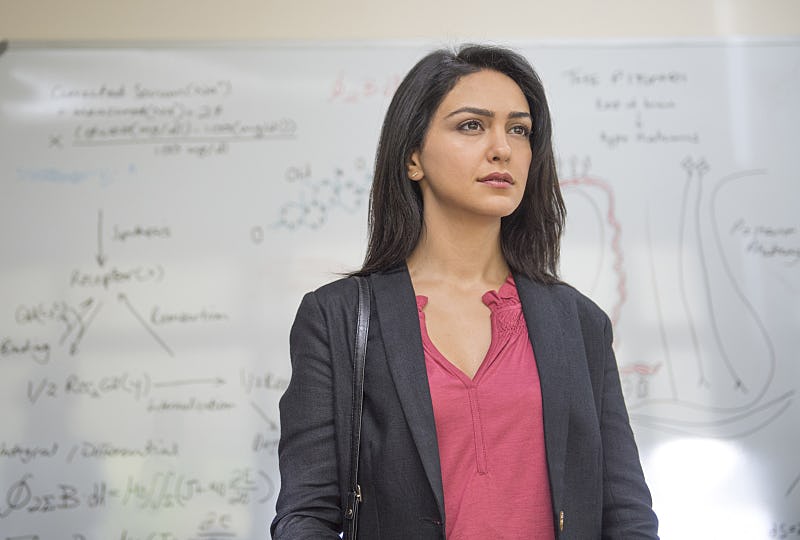 After risking it all and putting her family on the line, Fara Sherazi is back on Homeland and it looks like she's made it into Carrie's inner circle. Now, is that a place you want to be? I don't know, ask the recently departed Brody, the perennially put-upon Virgil, or the emotionally wrecked Quinn — to list a few. Add that to the fact that Fara's now doing field work in lieu of and/or in addition to her customary analysis, and I'm a tad worried for her.
Worry aside, I'm thrilled that Nazanin Boniadi (who I loved as Nora on How I Met Your Mother) is one of the show's new regulars — especially in light of their controversial depictions of their minority characters. Also, Fara's kind of a badass: because who else is going to stand up to the combined crazy of Carrie and Saul?
All in all, I'm really interested to see where this season takes her — from what we've seen so far, Carrie and Max (Virgil's Matthew Perry-lookalike cousin) have been training her to recruit assets, and it's already been fascinating both watching them work together, and seeing Fara in action in the field. She may have failed in recruiting Aayan, but she still got some very valuable information on him — and besides, Carrie's happy to pick up the slack.
Plus, I'm sensing a shippy storyline between her and Max — so move over, Carrie and Quinn!
Image: Joe Alblas/Showtime