Sadie and Bethany Are the Cutest BFFs on 'DWTS'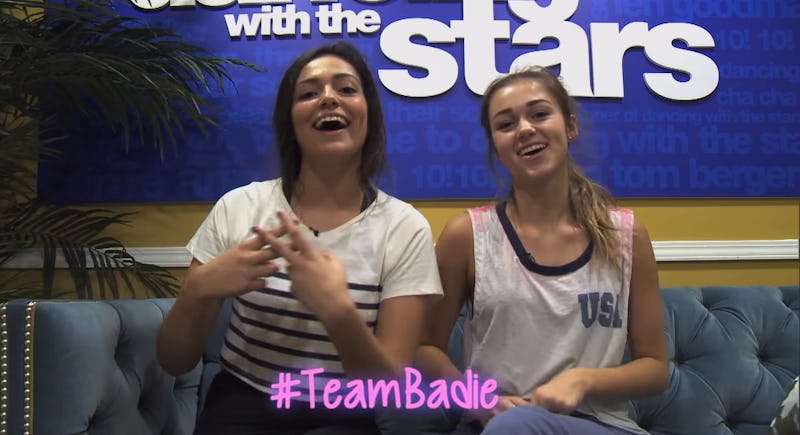 This week on Dancing With the Stars the pros switched partners which is always sure to bring on a little drama. But it was all good fun for BFFs Derek Hough and Mark Ballas who traded partners Bethany Mota and Sadie Robertson. The foursome had an adorable pretend rivalry going on with Ballas and Mota sending the other duo sweaty selfies and Skyping to show off their sweet hip hop moves. But Hough tossed the taunts right back, bragging that he and Robertson got to hang out and go four wheeling together. "We never got to do that," Ballas fake pouted.
But it was apparent both pairs just wanted each other to succeed because Ballas and Hough have been close friends for ages and even the two ladies became friends this week. They hosted a cute Youtube segment together called The Badie Show where they chatted about the surreal experience coming to Hollywood and performing on a live show at such a young age.
It was sweet to watch them bond over switching partners as they gossiped about their pet peeves with their pros. (Ballas makes too many fart noises and Hough mumbles to himself while he choreographs.) But there was clearly no bad blood between the four, and Hough and Robertson even made a cameo appearance in Ballas and Mota's dance.
Is it too much to ask all four of them to appear together again sometime? I don't care if its in a Youtube video or a group dance or what, but they have some serious collaborative chemistry going on and I'm officially #TeamBadie forever.
Image: Dancing With the Stars/Youtube