An 'I'll Give You The Sun' Movie Is Coming!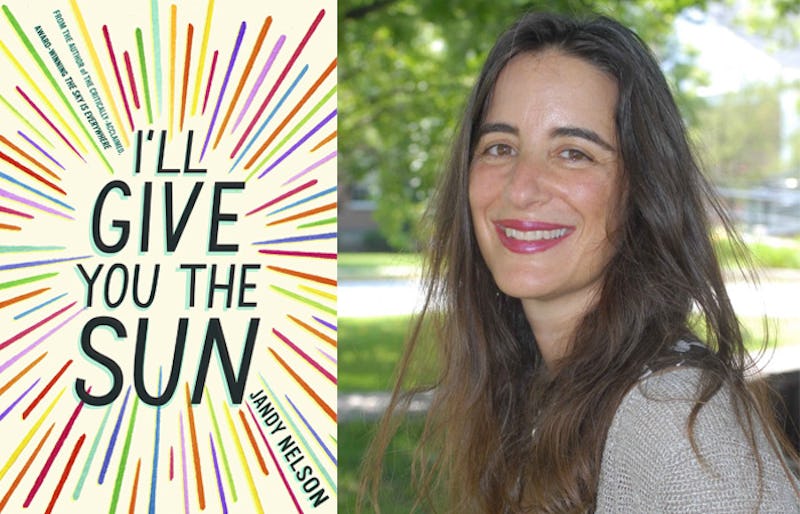 Prepare yourself: Female YA powerhouses are joining forces. Gossip Girl scribe Natalie Krinsky has signed on to write the script for Jandy Nelson's I'll Give You The Sun movie adaptation. But wait, there's more: Denise Di Novi and Alison Greenspan, who were behind the adaptation of Gayle Foreman's If I Stay, will produce.
Warner Bros. optioned the movie rights back in June, as I'll Give You The Sun was picking up major buzz and critical acclaim prior to its release in September. The book did not disappoint. Nelson's novel is a twin and family relationship story at its heart, but it also intricately explores themes of art, fate, and identity, often with the artwork replacing some of the inner dialogue.
Krinsky certainly has the chops to write teens for the script — she's worked on TV's 90210 remake as well as Gossip Girl, and recently became part of new fall show Red Band Society — but can she pull off the subtlety and artistry present in I'll Give You The Sun? Krinsky's TV writing has often been geared toward the rich and flashy teens of Beverly Hills and the Upper East Side, so how will her voice translate to the teenagers in Nelson's work?
Well, Krinsky does have a Black List script under her belt, with 2011's The Museum of Broken Relationships. And she'll certainly have help on her team with the experience of Di Novi and Greenspan, who can set the mood and atmosphere of the story, as they did with If I Stay. The two are already working on adapting another novel for the small screen, J. Courtney Sullivan's novel The Engagements , which will air on FOX. That novel is ambitious, like Nelson's, and it also features complicated relationships.
Although a director isn't attached, the producers can put the right people and places in line to make the novel work as a movie. And we know that Krinsky can certainly pull off some of the twins' clever quips.
It's exciting to see so many successful women joining forces for a project that has already captured the hearts and attention of readers (including myself), and major names in the YA industry.
Ill Give You The Sun by Jandy Nelson, $14, Amazon
With this many experienced and unique voices on the team, I'll Give You The Sun is in some seriously good hands. And just as a bonus, the hands happen to be female.
Images: Giphy (2)