What We Know & Want in 'Vanderpump Rules' Season 3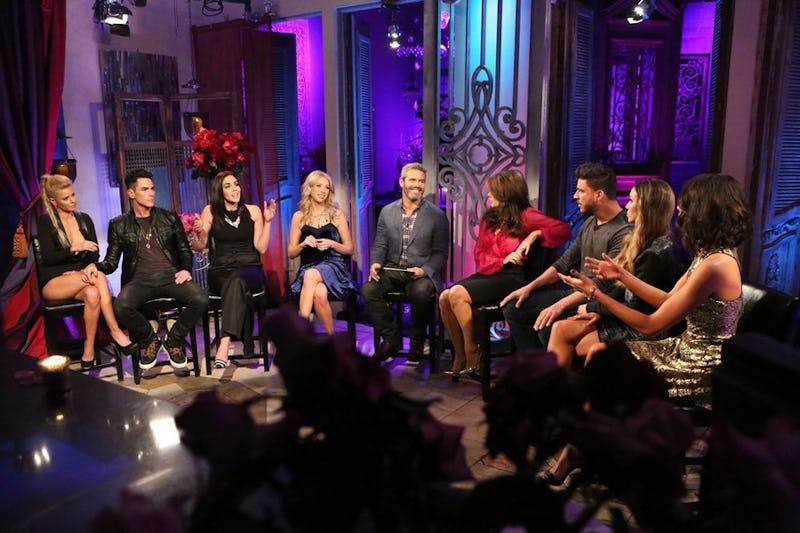 The third season of Vanderpump Rules is sure to pick up where Season 2 left off, with a dozen new relationships budding in SUR while everyone is also forced to work with all of their exes. And since the season already wrapped filming in May, there have been a lot of rumors circulating about what happens in Season 3 of Vanderpump Rules . And it ranges from the big events that have been confirmed, to sketchy sources claiming "exclusive" tips, to guesses that have basically no basis anywhere but except fans' own hopes and dreams for the season. Will Stassi finally acknowledge Jax after giving him the cold shoulder throughout the whole Season 2 reunion? Will Kristen figure out a way to ruin Tom's relationship with Ariana because she's incapable of moving on? Will the editors trick us into thinking that someone gets sent to the hospital when in reality an ambulance just drives by the nightclub where the cast is screaming at one another?
As the #PumpRules trailer promises, "the truth always comes out." So we'll get the chance to check the math on these rumors and see which ones were real and which were just edited together by very creative Bravo producers.
What We Know for Sure
What We Can Assume
Considering all the talk in the trailer about "Miami" and the fact that it's where Scheana held her bachelorette party, we can assume that Florida is the new Vegas as far as this cast is concerned.
Speaking of Miami, if Jax and Tom were both there together, it's likely that they make up, so Jax succeeds.
What We're Hoping For (All About Hook-Ups, Of Course)
Kristen and Tom hook up while in Miami. What better way for Kristen to get back at him?
Katie and Tom get engaged in time for the reunion. Or, they break up in time for the reunion.
Jax and Stassi were secretly together for a little too long into Stassi's relationship with Patrick, and she moved in part to get away from him.
These last three are obviously just my own wild speculation, but no matter what Vanderpump Rules throws at us, I can say with 100 percent certainty that it will not disappoint.
Images: Evans Vestal Ward/Bravo (4)