This Was Jonathan's Best 'DWTS' Performance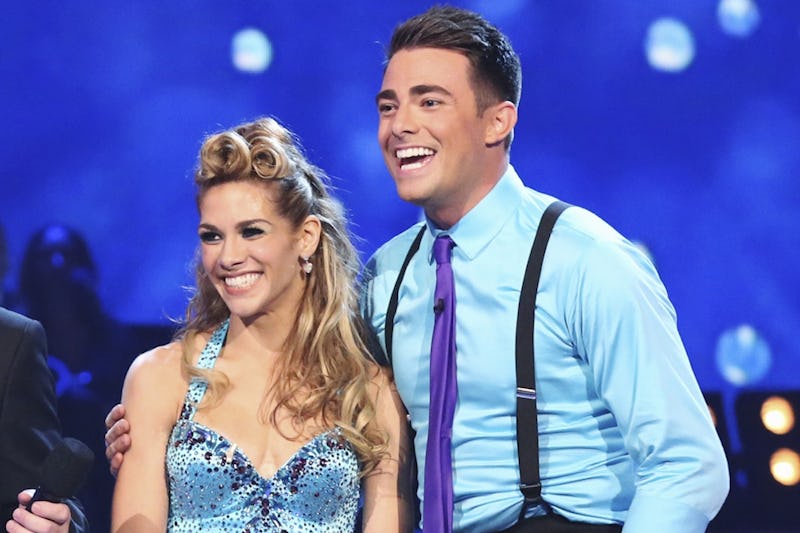 Monday night's Dancing With the Stars performance was one of the best for Team JOker. Unfortunately Jonathan Bennett and Allison Holker were still voted off DWTS . The past few weeks had been rough for the Mean Girls star who brought in two consecutive weeks of low scores. You could tell his inability to pull higher than a five from each of the judges was weighing on him, and it was Holker to the rescue. His partner in crime reminded Bennett to just "be you, be you," because putting your heart on the dance floor is all that matters—and that's definitely what he did this week.
Unfortunately it was too late as the scores were already in, and it doomed Bennett's future before he even got a chance to prove himself this week, and prove himself he did. "I didn't see one mistake," one judge raved. The 32 point score was a huge improvement for the dancing pair and everything looked like it was finally lining up for Bennett. I was hopeful this was the start of something great because he really is a nice guy and seeing him on my screen every Monday is a wonderful dose of nostalgia.
It's too bad that the format of the show doesn't allow for the viewers to change their minds after seeing the new performances because based on his super cool Men in Black routine he definitely deserved to stick around for awhile longer. At least over Michael Waltrip, since I don't even understand who is voting for him.
But you don't have to worry about Bennett being too sad about being sent home. Always the happiest guy in the room, he says he had a blast on the show and just went on to "bring light into [his] life." In doing so, he also brought life to the show and into the homes of those watching. He really is that sweet a guy.
So, he may not be the DWTS champion, but I do have one thing that might cheer him up. Jonathan Bennett, even ten years later, your hair still looks sexy pushed back.
Image: ABC