'Hart of Dixie' Might Not Be Over, YAY!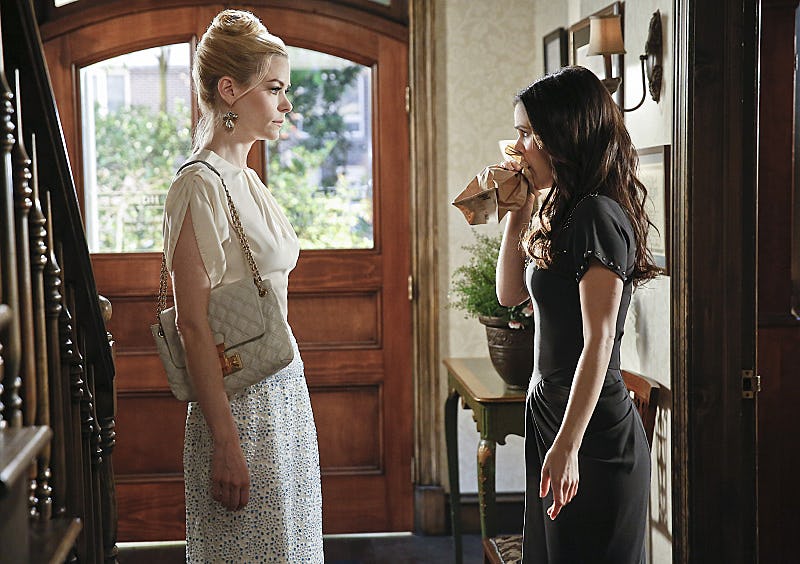 Hold your horses people — apparently, The CW isn't quite done with Bluebell yet. Which is great news for all of the Hart of Dixie fans out there that were starting to believe that the series would end after the Dixie Season 4 premiere. Last week, Wilson Bethel joined the Astronaut Wives Club cast as a series regular, only a short time after Scott Porter posted some seriously sad Dixie photos on Instagram and, I'll admit it, even I was starting to fear the worst for the Rachel Bilson-starring series. But it's entirely possible that we were overreacting — according to TV.com, The CW confirmed that Hart of Dixie has not been cancelled. Thank god.
Sure, it's seemed like Scott Porter and Wilson Bethel knew more than we did in recent weeks about Dixie's fate. And it's the fans' subsequent panic that drove a CW representative to tell TV.com that "no decision has been made regarding the future of Hart of Dixie, so any discussion or reporting of whether or not the show will continue beyond the upcoming season is premature." And there you have it, folks. Now, this news doesn't necessarily mean that Dixie will have a Season 5, it just means that the lights on Bluebell haven't permanently dimmed.
The CW might just be prolonging the inevitable or it's trying to entice fans to watch the show every week. Either way, this is cause for celebration and an overwhelming wave of emotions regarding the possibility of Dixie's future. But don't worry, you're not alone, because I'm here going through these stages right along with you:
Stage 1: The Weary Approach
More Hart of Dixie "news?" I'm not sure about this.
Stage 2: "The Same Old, Same Old" Moment
How many times am I going to read about Hart of Dixie POSSIBLY getting cancelled? Give me something to work with here, CW. PLEASE.
Stage 3: What Did I Just Read?
Did The CW actually comment?
Stage 4: OMG I JUST READ THAT (!!!!!!!)
WHAT FEELING AM I SUPPOSED TO FEEL FIRST??????
Stage 5: But What About Wilson Bethel?
I mean, there can't be a Hart of Dixie without Zade, right?
Stage 6: Reacting To The Non-Believers
Shut. Up. I know this doesn't mean it's been renewed and that Wilson Bethel's on another show, get off my back or you'll be sorry.
Stage 7: Slight Panic & Over-Thinking
OK, maybe the haters were right. WHY IS THE CW DOING THIS TO ME? It's because Mercury is in retrograde, isn't it?
Stage 8: Celebration Because You're Calm Enough To Realize What This Means
What am I doing? This could've been a cancellation announcement AND IT'S NOT! I'm so happy I could tap dance. Actually, that's exactly what I'm going to do.
Stage 9: "I'M ON TOP OF THE WORLD"
Seriously, I've never been so happy in my entire life. Now I'm going to go re-watch Dixie's first three seasons on Netflix. Bye.
Images: Eddy Chen/The CW; zoeswade (2), letthemeatcake-forever, hart-of-dixie-itsmylife, moonlightsdream (2), paintitblack29, klaauuuuu, sydneyandrews,