Shiloh Talks 'White Bird in a Blizzard' Romance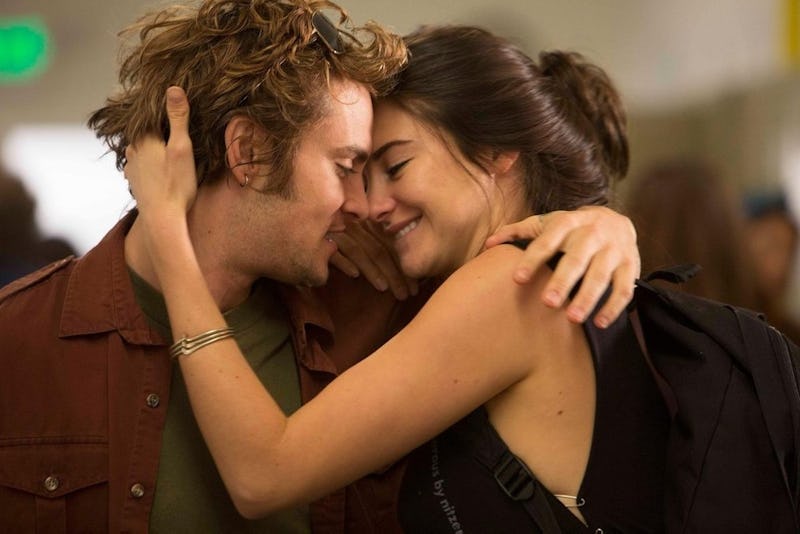 29-year-old Shiloh Fernandez is nothing like his White Bird in a Blizzard character. He is calm, inquisitive, and quiet. He speaks with poem-like metaphors and answers my questions with patience. And he wouldn't be caught dead in a cut-off tank top. Phil, the teenage next door neighbor of Shailene Woodley's White Bird character, is your typical '80s kid. He has wild, untamed hair, a fantastical sense of style, killer dance moves, an earring, and is always horny. Although I suppose the latter isn't reserved for teenagers of a certain time period.
I sat down with the White Bird star to talk about his role as Phil in the daring Gregg Araki flick. While the film contains major plot twists, there are no spoilers in this article.
"It's this simple suburban tale of sexuality, loneliness and loss, but done in a very poetic and interesting way," Fernandez said. The film follows 17-year-old Kat Connors (Woodley), who is navigating her first sexual experiences with boyfriend Phil (Fernandez), when her mother suddenly goes missing. Based on the 1999 novel by Laura Kasischke, director Gregg Araki put his own spin on the film's final moments.
"There's a huge twist in the film," Fernandez said. "And that's an unfortunate thing with the internet, how many people want to be the first to write about something... It's unfortunate because the best way to see this movie is to go in blind. Not until I saw the movie at Sundance did I realize how shocking, and how important it was not to know anything about it going in."
Gregg Araki, known for The Doom Generation and Mysterious Skin, had been on Fernandez's bucket list of directors to work with for a while when he was called to meet for the role.
"Mysterious Skin inspired me. Joseph Gordon Levitt and his transition into a really fascinating, layered actor in that role. The duality of his sexuality and what he was doing was really interesting to me. And something I wanted to explore for myself as an actor," he revealed. "You go to work with a director like Gregg and you expect to go to class. But the great thing about him is that every aspect of his films, he knows what he wants. It really demands that you have confidence in yourself."
And as Fernandez pointed out, his female counter part — Shailene Woodley — has a tremendous amount of confidence. "From the screen test, the way Shailene gives everyone a hug — she was incredibly friendly and welcoming, open and encouraging. With that, you end up holding hands going into those sex scenes; working together rather than trying to do your own thing, or win," he explained. "She's so good and natural, I have to work pretty hard to get to the same place. She extends a rope, and you're just holding on."
You may recognize Fernandez from his starring role in the 2013 Evil Dead remake, or perhaps playing a sultry bad boy opposite Amanda Seyfried in 2011's Red Riding Hood. But with the release of 2015's We Are Your Friends, Fernandez is sure to become a household name.
"I just finished this movie with a guy named Zac Efron, I don't know if you've heard of him... I see big things in his future," Fernandez joked. "And Max Joseph, he's the silverfox on Catfish. Max was so interesting because he's so tapped into technology and I'm really not. He was able to bridge that gap between filmmaking in a classic sense and the technology we're dealing with now, this new generation crashing over us. So that was super exciting to watch someone who understands both sides of it, and be able to collaborate and mesh."
White Bird in a Blizzard is out in theatres Friday, October 24. Watch the trailer for the film below:
Image: Desperate Pictures