What 13 Famous Women Were Doing at 22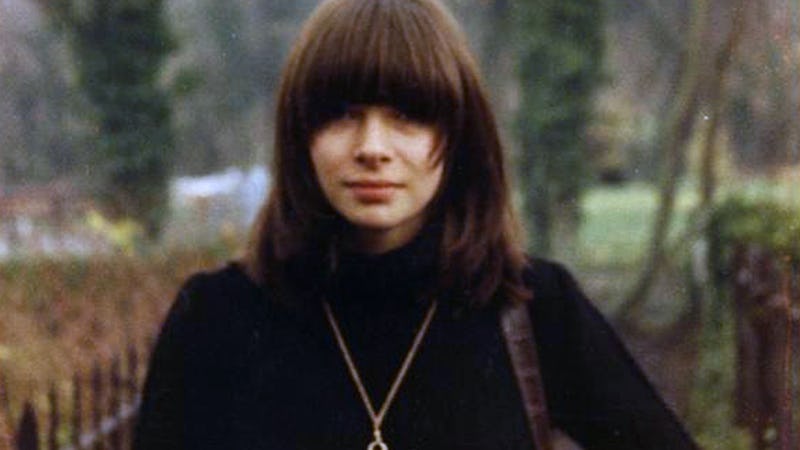 There's something about turning 22 years old that can make you go absolutely nuts. That's why so many people have written songs about being 22, right? In one brief year, you're expected to make the leap from the soft, protective bosom of college into the hard, confusing non-bosom of full-time jobs, rent checks, bedbug scares, weird Craiglist roommates who never seem to wear pants, and every other nightmare that the adult world can chuck at you — all without losing sight of your dreams or focus on your goals. It's kind of a wonder than anyone makes it through in one piece.
And yet, almost all of us do — and, like the 13 extraordinary women below, most of us find that the hard knocks of being 22 actually help push us on the right path towards the rest of our lives (even if we don't realize that part for a while). From writers to actors to Supreme Court Justices, all of these women had some inkling of a dream at 22, but none of them knew that their hopes would actually pan out. And some, like Ruth Bader Ginsburg and Katy Perry, had actually already taken a few knocks on their way to achieving their dream (yes, that was my one opportunity in life to write a sentence that includes the phrase "Ruth Bader Ginsburg and Katy Perry" — you best believe that I was going to take it).
So take some comfort in their stories during your next "holy crap, I'm out of college, what am I doing with my life?" freak out. Even though it can sometimes make you want to knock your head against a wall, you're going to make it through 22 and come out all the better for it.
RUTH BADER GINSBURG AT 22
Future Supreme Court Justice Ruth Bader Ginsburg had just enrolled in Harvard Law School at 22, shortly after getting her B.A. at Cornell University. Ginsburg was one of only nine women in her 500-person law school class. Despite outstanding grades there and at Columbia University Law School, Ginsburg was refused law clerkship positions after graduation because of her gender — an experience that led her to spend much of her career pursuing cases that relate to gender equality.
MINDY KALING AT 22
Writer, producer, comedian, actress, and creator of The Mindy Project Kaling was already scripting at 22. She co-wrote the play Matt & Ben , which chronicled a fantasy version of Matt Damon and Ben Affleck's early years, with her best friend Brenda Withers shortly after graduating from Dartmouth. The play garnered some great reviews and a few questionable ones, but eventually led to Kaling's gig on The Office.
KATHRYN BIGELOW AT 22
Director Kathryn Bigelow — who, in 2009, became the first woman to ever win the Academy Award for directing for her film The Hurt Locker —was working as a visual artist at 22. After graduating from CalArts with a degree in painting, Bigelow won a fellowship at the Whitney Museum in New York City, and worked with some local performance art troupes. It wasn't until several years later, after Bigelow earned a master's degree in film criticism from Columbia University, that she began to consider directing her own films.
SHONDA RHIMES AT 22
Ground-breaking screenwriter and director Rhimes — who created the hit primetime dramas Grey's Anatomy , Scandal , and How to Get Away with Murder — left a job at advertising company McCann Erickson to attend the University of Southern California's highly competitive film school. Though she excelled in the graduate program, Rhimes' career still had a few false starts before she scored her breakthrough penning the script for HBO's 1999 biopic Introducing Dorothy Dandridge.
MICHELLE OBAMA AT 22
In 1986, future First Lady Michelle Robinson was attending Harvard Law School, where she worked at the Harvard Legal Aid Bureau, providing legal services to low-income clients for issues like government benefits and housing rights. She wouldn't graduate until 1988, the same year she met her future husband.
MARGARET CHO AT 22
Stand-up comedian and activist Cho developed her comedy chops in her early twenties, landing a small role on the failed The Golden Girls spin-off The Golden Palace and successfully touring colleges and comedy clubs. Cho was still a few years away from starring on her sitcom All-American Girl, and was nearly a decade away from creating her acclaimed one-woman show, film, and book, I'm the One That I Want.
KATY PERRY AT 22
Pop star Perry had already been signed and dropped from recording contracts by Columbia Records and Island Def Jam at the age of 22, and had released a gospel record several years earlier that only sold around 200 copies. She also had a few songwriting deals that went nowhere before releasing her first hit album, One of the Boys, at age 24.
ANNA WINTOUR AT 22
Besides looking eerily like Tavi Gevinson, Vogue's legendary editor-in-chief was a fashion assistant at London's Harper and Queen Magazine at 22. Dissatisfied with the job, she soon left for New York, where she eventually landed a job as an editor at Harper's Bazaar.
ALICE WALKER AT 22
The Pulitzer Prize-winning author of The Color Purple had written a collection of poetry and published her first short story while a senior at Sarah Lawrence College, but put writing on the back burner immediately after graduation to work on civil rights issues in Mississippi as a social worker, teacher, and activist.
PATRICIA HIGHSMITH AT 22
Highsmith wrote ground-breaking psychological thrillers that formed the basis for films like Strangers on a Train and The Talented Mr. Ripley. However, at 22, Highsmith was working as a comic book writer, and spent most of the '40s working on comic titles like Black Terror.
MADONNA AT 22
Madonna had her first big dance club hit in 1982 with "Everybody"; however, in 1981, at the age of 22, she was leaving one unsuccessful band called Breakfast Club for another called Emmy, before finally deciding to pursue a career as a solo artist.
AUDREY HEPBURN AT 22
Hepburn came of age in the Netherlands during the Second World War, performing with a ballet troupe that raised funds for Dutch resistance fighters. After the war, she moved to London to seek work as a chorus girl on the West End, and played several small film roles before being cast as the lead in the Broadway production of Gigi in 1951.
NORA EPHRON AT 22
Oscar-nominated director, screenwriter, and author Nora Ephron took an internship at the Kennedy White House immediately after graduating from Wellesley in 1962; soon after, she began a journalism career as a reporter at The New York Post . She wouldn't dip a toe into screenwriting until the mid-'70s, and didn't direct her first film until 1992.
Images: Giphy, whitehouse.gov