Was Her Performance Worth Pharrell's Only Steal?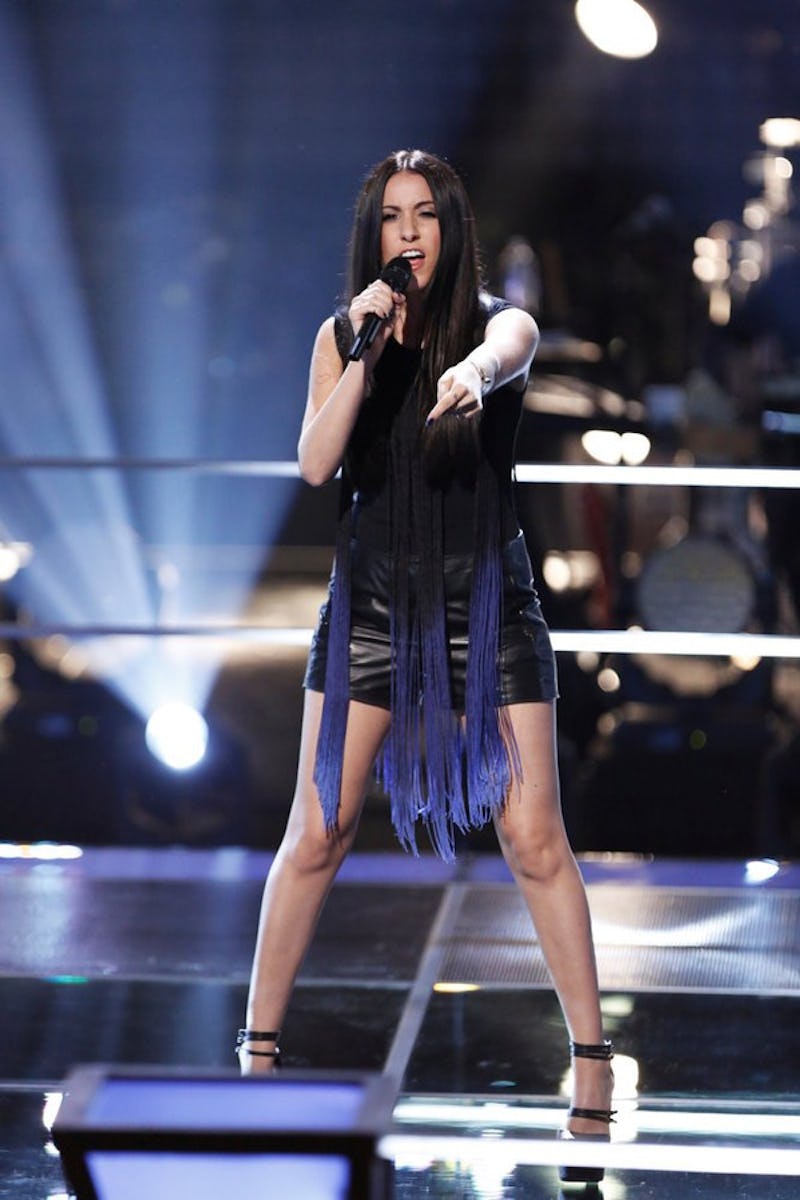 Sugar Joans disappointed this week in her knockout round, while Bryana Salaz most definitely got the attention she deserved. The 16-year-old powerhouse pop singer nailed her rendition of Demi Lovato's "Heartattack," earning her the big win from Coach Gwen Stefani against Joans. But what was most surprising about their The Voice knockout round was Joans' choice of song. Her fate was sealed the moment she chose to perform "Love on Top" by Beyonce.
Joans stunned the judges in the Battle Rounds with her take on Destiny's Child's "Survivor." Taking on another song by Queen Bey was a test of fate that Joans ultimately failed. Her gritty "growl" didn't match the soul-pop style of the song, and it was evident in her stage presence that she was uncomfortable singing the song. Joans did a lot of step touches and seemed awkward on stage, while her competitor, Salaz, owned her song and rocked out like she was performing in Madison Square Garden. Because of this subpar performance, I was not surprised that Joans was sent home by coach Gwen. But what did surprise me was that Pharrell stole her for his team.
If the coaches had more than one steal this round then Pharrell's choice would have been fine. But they only have one, and Joans didn't deliver this round. There's no doubt she's been a force on the show since the blind auditions, but it seems the pressure is getting to her and she is being surpassed by stronger performers. Pharrell already has a strong team, with a few singers that have what it takes to win this whole thing. He did say he wanted her from the beginning, even though he didn't turn his chair. Pharrell has played a good game up to this point, though, so he might have a master plan to use Joans later on in the game. Who knows, maybe with Pharrell's producer power and her own genetic star power, Joans will come back in the live rounds more confident in her own voice and will take home the title.
Image: Tyler Golden/NBC