Allison Went On To Have an Awesome Acting Career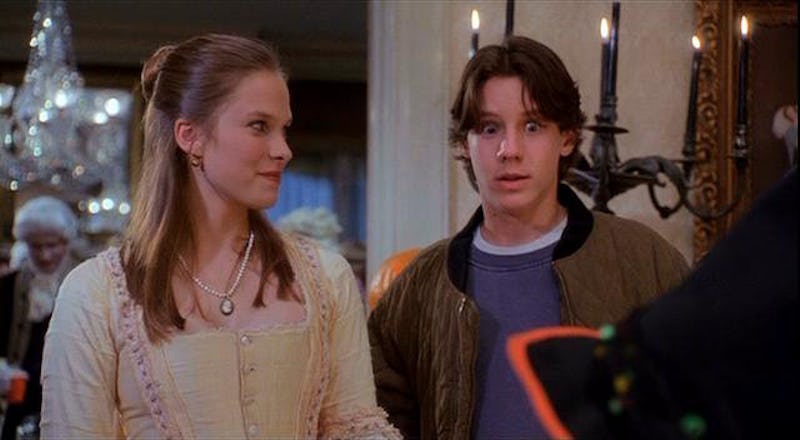 If you love Halloween but hate being scared, Hocus Pocus is probably your go-to flick for October. The delightful 1993 film about three evil (but so fun!) witches that come back from the dead to steal the souls of children is a Halloween staple for obvious reasons, and even horror buffs like myself can't help but tune into the spellbinding comedy whenever it comes on ABC Family's 13 Nights of Halloween block. Sure, you may have had a major crush on main character Max (portrayed by retired child star Omri Katz), but after a recent viewing of the film I realized that there's one character who's equally as cool, and that's Max's love interest, Allison. Vinessa Shaw's character is pretty awesome — she knows a ton about her town's haunted history, isn't afraid to speak up in class, and thwarts the witches from stealing the souls of her new friends. Yep, Allison is pretty badass — and we can thank actress Vinessa Shaw for bringing her to us.
If Allison looks familiar, she should — Shaw has appeared in a ton of stuff over the years, from horror flicks (ones that will actually scare you) to a recent Showtime series. Here's where you already know Shaw from, outside of the little '90s gem that is Hocus Pocus.
Eyes Wide Shut (1999)
Stanley Kubrick's final film is cloaked in mystery, so it's natural that Shaw play an equally mysterious character in the film. You can see her lean in for a kiss with star Tom Cruise at the 1:09 mark.
40 Days and 40 Nights (2002)
Shaw plays Josh Hartnett's character's ex-girlfriend (whom he is obsessed with) in this 2002 film about a man who gives up sex for Lent.
Melinda and Melinda (2004)
Shaw played Stacey in Woody Allen's exploration of whether life is naturally comedic or tragic.
The Hills Have Eyes (2006)
And this is why you never, ever take a short cut. Shaw plays the ill-fated Lynn in this very effed up remake of Wes Craven's 1977 film about mutants who attack tourists in the dessert.
3:10 To Yuma (2007)
Shaw portrayed Emmy in this modern western, which also starred Christian Bale and Russell Crowe.
Big Miracle (2012)
Shaw plays Kelly in the film, which was inspired by true events surrounding the effort to rescue trapped grey whales in Alaska. You can watch her interview with the real person who inspired her character, Bonnie Carroll, above.
Ray Donovan (2014)
Shaw portrays reporter Kate McPherson who has an affair with "fixer" Ray Donovan on the Showtime drama. Something tells me she may not be around for Season 3.
So how does Shaw look now compared to how she did back in her Hocus Pocus days? Here's a photo of Shaw from the 1993 film:
And she is today.
Happy Halloween, y'all.
Images: Buena Vista Pictures (2); Getty Images (3)