Did The Great Pumpkin Take Olivia Pope?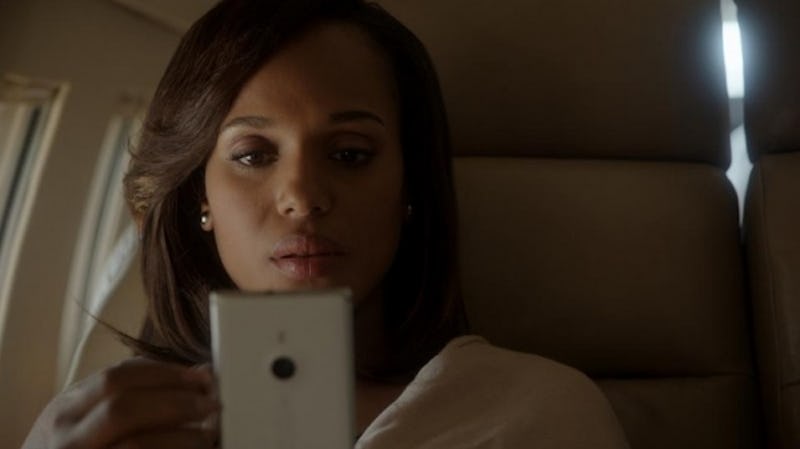 Every year around this time, ABC interrupts its regularly scheduled programming to air its seasonal classic, It's The Great Pumpkin, Charlie Brown... And every year around this time, ABC viewers quiver in the boots at the idea of their favorite show being shunted aside for a 50-year-old cartoon. Fans of the newly-minted Shondays (the network's Shonda-Rhimes-themed-Thursdays, consisting of Grey's Anatomy, Scandal, and How To Get Away With Murder), are likely concerned by the news that the Peanuts gang will be searching for the titular gourd on Thursday, Oct. 30. Will ABC really be delaying its most gasp-worthy dramas for an animated Halloween program? Is Scandal on this Thursday?
Well, you can relax, Gladiators. Yes, Scandal will still be airing at its normal time this Thursday. Calzona fans aren't so lucky — The Great Pumpkin will air at 8 p.m. ET, during Grey's Anatomy's time slot. Fans will have to wait another week to find out the fallout of Callie's shocking decision. But both Scandal and HTGAWM are full steam ahead.
This week's episode of Scandal is titled "An Innocent Man," presumably in reference to Jake Ballard, who was arrested at the end of the last episode for killing President Grant's son — a crime he didn't commit. What else can we expect from the episode? The logline goes like this:
Olivia is summoned by a convicted assassin who claims he was wrongly accused, and Mellie becomes intrigued by a former first lady whose stories seem to be strikingly similar to her own. Meanwhile, Elizabeth inches closer to corrupting the White House and Fitz makes a shocking move.
Check out the promo below, then tune in to ABC at 8 p.m. for the family-friendly Charlie Brown special... and then stick around for the decidedly non-family-friendly double-whammy of Scandal and HTGAWM. Happy Halloween!
Images: ABC