'Peter Pan's Coming To L.A. & FOX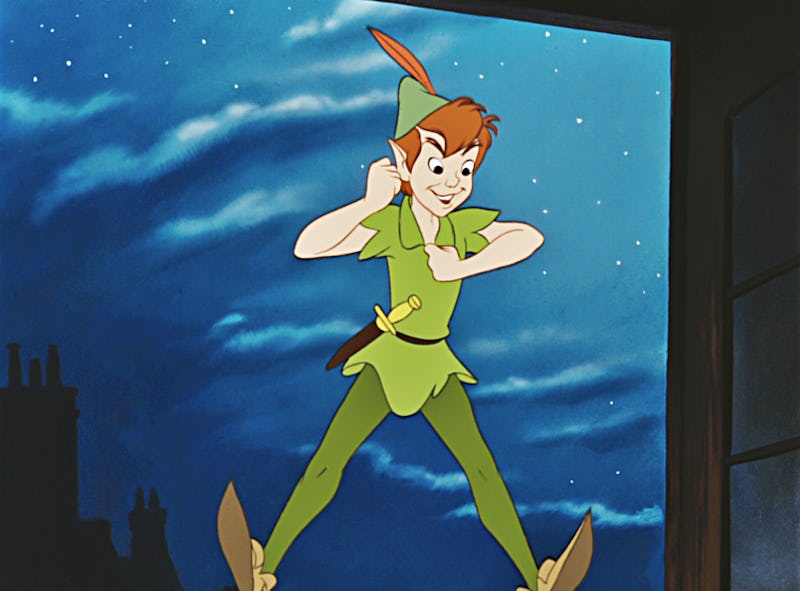 "Second to the right and straight on 'til morning." Or rather, straight on to network television. J.M. Barrie's forever-child Peter Pan is undeniably having a moment on primetime television. The classic character resurfaced as a villain during Once Upon A Time Season 3 and Allison Williams will play Pan in NBC's Peter Pan Live in December (whether you like it or not). And, apparently, the Peter Pan train is gaining momentum because EW had confirmed that FOX is developing a League of Pan TV series that'll be a "soapy-thriller" set in modern-day Los Angeles. Yes, you read that correctly.
According to the report, FOX has given "script commitment plus penalty" to the series that's set 15 years after Peter Pan and the Lost Boys left Neverland and decided to relocate to California. So, what does "soapy-thriller" entail for League of Pan? Well, according to Deadline, League of Pan 's plot will start off something like this:
Now men and very much estranged, the Lost Boys are forced back together when they realize someone is killing them off one by one. To find out who and why and stay alive, they'll have to get past the bitter rivalries and bad blood that forced them out of paradise and rediscover the magic that made them fearless.
The series, which is written and produced by Andrew Miller (The CW's The Secret Circle), will be "grounded" and "edgy" and feature "updated versions of all favorite Neverland characters." So maybe we'll get a Tiger Lily that's not totally racially miscast in this effort, FOX? This is the second time the network will try to make League of Pan happen — according to Deadline, FOX optioned the script in 2012, but nothing came of that attempt and Miller will pen a new script for the latest effort.
So, who should play the now-notorious Peter Pan (thanks, OUAT)? We have a few ideas:
Gregg Sulkin
Sulkin currently stars in MTV's Faking It, but he broke into a more serious role with Affluenza this summer where he played a rich, Long Island teen who meets a tragic end after a whirlwind romance. Sulkin's charming, but he's got just enough edge to pull off a modern-day, slightly hardened Peter Pan — sure, he's a little young at 22, but Pan doesn't really age.
Alfred Enoch
Enoch's currently starring opposite Octavia Spencer in ABC's How to Get Away with Murder, but he'll eventually get to headlining his own series. (I have high hopes for this former Harry Potter star.) And, at 25 with the experience of playing a grittier role on HTGAWM, he might be perfect for this darker version of Peter Pan.
Rory Culkin
Yes or yes? The 25-year-old brother of Kieran and Macaulay has been working in Hollywood since the early '90s (of course) and recently appeared in Hick alongside Chloë Grace Moretz and a handful of well-received indie films. And, well, that face just has Peter Pan written all over it, just saying.
Images: Disney, Getty Images (3)