Shocking Clip Of Jennifer Aniston In 'Cake'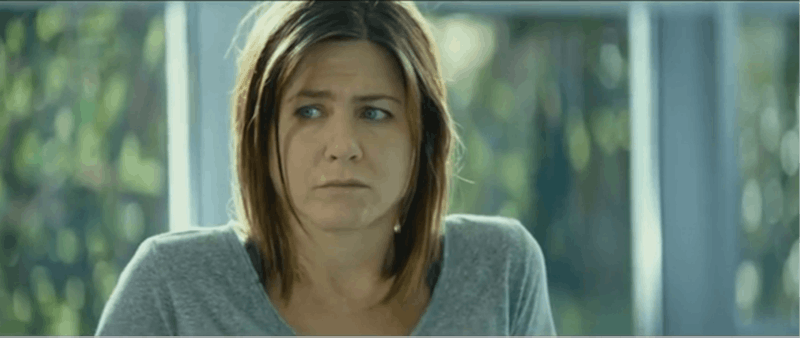 The upcoming indie film Cake has generated a lot of buzz since its premiere at the Toronto International Film Festival this past September, but you have to see it to really believe it. People just released the second clip of Jennifer Aniston in Cake , and her new character is about as far from Rachel Green as you can get. In fact, the difference is rather shocking at first. In the movie, Aniston's face is devoid of make-up, her entire bearing physically different, and her disposition anything but sunny. On the outside she still looks like herself, but you have to watch the clip to really get the full effect of how much she has immersed herself into a character nothing like any she has played before.
The movie Cake centers around a woman who has suffered extensive injuries after a car crash, and is now recovering and dealing with chronic pain. So far we have seen the darkly humorous clip released of her attempting to buy drugs in Mexico, but this most recent clip shows Aniston on a pool deck with a physical therapist, explaining the extent of her pain. This second clip is a lot more illuminating than the first, as Aniston has a chance to represent this character in a quieter, more resolute moment.
If the incentive of seeing Aniston take on such a gritty role isn't motivation for me to want to see this whenever it hits theaters, then the fact that it received a standing ovation in Toronto certainly is enough. That, and it also stars Sam Worthington, Anna Kendrick, Chris Messina, and William H. Macy. So far we haven't seen a trailer for the movie, but I look forward to seeing a release date for it in the coming months – hopefully by then Aniston won't be as crazy busy with all the other impressive films she is working on this year. Check out the clip from Cake below:
Image: Cinelou Films