The 'HTGAWM' Actress Behind Lila Is Mysterious Too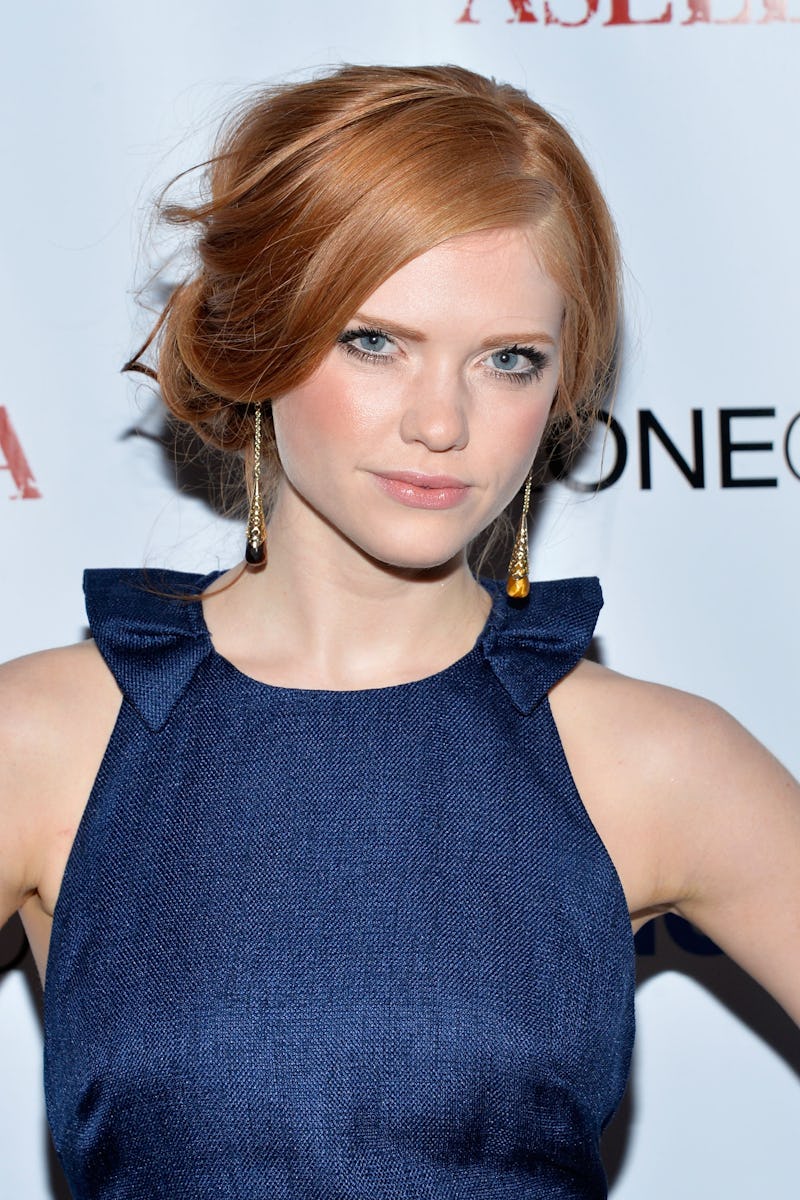 There are two questions that fans of How to Get Away With Murder have been asking themselves so far this season: "Who killed Sam?" and "Who killed Lila Stangard?" We all know Sam, aka Mr. Darcy, is not a very nice man and a terrible husband to Annalise Keating. I don't know about you, but I would not want to piss off that woman. What else do we know about Sam? Not only is he played by Tom Verica (who I will always remember for his days as Jack Pryor on American Dreams), but Sam also slept with murdered college student Lila Stangard. Oh, and Lila was pregnant when she died, so Sam might have been a daddy if Lila lived. Can this show get more convoluted and twisted? Yes, it can. As important as the above two questions (and answers) are, there's something else I think we should be asking: Who plays Lila? You've been wondering that very same question? Good, because I might have some answers for you.
The actress who plays the young woman is Megan West. Guess what? She's quite the mystery. Hmm... that sounds familiar. Is she channeling Lila in real life? After a lot of digging, I discovered a bit about her schooling, love of dance, and personal life. What about her life and career now? That's still somewhat secretive, but here's what I've found, so far, about the woman who plays such a cryptic character.
She's Originally From Houston
West hails from Houston, Texas and it seems the city is very excited to see her on TV. The local CBS news affiliation wrote a story about her role showing love for her exciting acting adventure.
Megan West Is Her Stage Name
Per her Facebook, Instagram, and school records, West's real last name is Stanke. As so many stars do in Hollywood, she now has a stage name: Megan West.
She Studied Drama in North Carolina
West is a 2013 graduate from the University of North Carolina's School of Arts, School of Drama, where she obtained all kinds of training, including clown, acrobat, and fight.
She & Her Boyfriend Are Super Cute
If you take a gander at West's Instagram, she has all kinds of super cute photos to scroll through, but the ones that stand out are the images of West and her boyfriend. Seriously, these two are adorbs.
She Has Adorable Headshots
Via Backstage.com, we can see her adorable headshots. She's cute, fun, and seems very different from Lila Stangard. Definitely check them out by clicking on the previous link. Trust me.
She's Only Appeared in two Other Network Shows
In addition to HTGAWM, West's also appeared in Person of Interest and Law & Order: SVU. I have a feeling after her performance as Lila, she'll be booking even more gigs.
Like I said, West is somewhat mysterious just like Lila. Hopefully we can learn more about West, just like we'll learn about Lila in Thursday's brand new episode of HTGAWM.
Image: CBS