Why Was Sam Killed On 'HTGAWM'?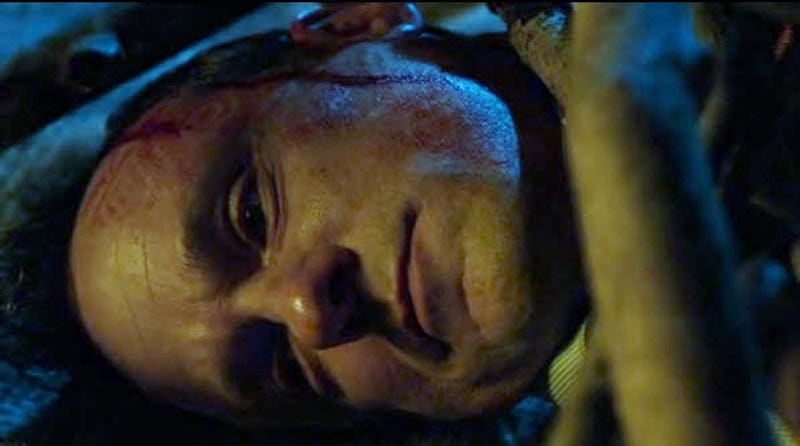 During the mid-season finale of How to Get Away With Murder on Thursday, we might finally figure out why Professor Keating's husband, Sam, was killed. And after watching so many murder-mystery shows where they don't reveal the reason a character dies until several seasons later (ahem, Pretty Little Liars), I sincerely hope this episode delivers. Yet thanks to all the snazzy hints that Shonda Rhimes and the team have left us with, I think it's all pretty clear by now. Basically, as my theory goes, Rebecca Sutter was getting too close to figuring out what Sam was hiding and she killed him in self-defense after he attacked her in his home.
Although I don't want to believe it because I'm team #Wesecca all the way, all the clues we've been provided thus far point to that reason. On last Thursday's episode, we saw how suspicious Sam was when Rebecca arrived at his front door to "look for her gloves." In reality — and obviously Sam caught on — she was just trying to snoop around the house so she could place a flash drive in his computer and download his information for ex-cop, Nate Lahey.
Why? Well Sam not only had sexual relations with Rebecca's murdered friend, Lila Stanguard, but it appears that he may have gotten Lila preggers too. Since Sam was trying to break off the relationship with Lila, discovering that she was pregnant may have been a good motive for murder, and Rebecca wanted to prove just that. Though Rebecca failed that day, judging by the end of the episode, it seems that she may have gone back to the house to try again. I assume this much since Wes noticed that Rebecca left with the flash drive after their argument at the end of the episode.
This could only mean that, in Thursday's episode, we'll learn that Rebecca indeed attempted to get the information from Sam's computer but ended up getting caught. From one of the prior flashbacks in HTGAWM, we see Wes cleaning blood off Rebecca while she says, "He wanted to kill me, I had no other choice." Obviously, she couldn't do anything else but protect herself when he caught her in his house and had to kill Sam. Simple as that.
Image: Shondaland/ABC