'Supernatural' Is Bringing Bobby Back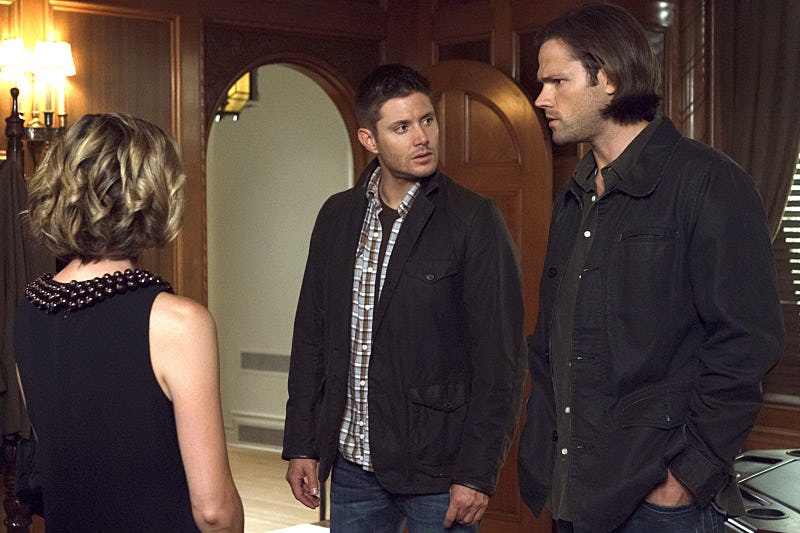 How is Tuesday's Supernatural episode going to top last week's fan-freaking-tastic 200th episode? To be honest, it won't, and I don't know if any episode ever will. I haven't enjoyed an episode like the 200th in a really long time (oh, hey, Chuck!). But, I'm here to chat about this Tuesday's episode, "Ask Jeeves," and, no, it's not about the search engine.
Apparently, Bobby's work is never done, as he's returning this week. Not in the flesh, nor is he reaching from beyond the grave — instead, Dean gets a surprising message from Bobby's cell phone, which he finds while "dust busting." Yep, Sam and Dean's father figure (let's face it, he was more of a father than John) will impact this week's case that revolves around quite the murder mystery. Basically, think Clue.
Per the episode description, Sam and Dean are shocked to learn via the message on Bobby's cell phone that Bobby, or his next of kin, have been named as a beneficiary in an heiress' will. Who else thinks Dean's going to have a field day with this? Just imagine how many pies and cases of beer he could buy. Also, who is this mysterious heiress Bobby apparently knew? Her name is Bunny Lacroix, but that's all we and the Winchesters know. Was it romantic? Is she family? Bobby, you never cease to surprise me.
Of course, when Sam and Dean arrive at the house, they come face to face with much more than the supposed fortune. Judging by the promo, murder (more than one) strikes, and the boys are going to have to pull off their best Sherlock and Watson to figure out the culprit.
It looks like a really fun episode. Sadly, it brings up the memory of the beloved Bobby, who was taken away from Supernatural fans much too soon. On the other hand, any chance we get to learn more about the burly man, the better. Check out the promo below.
Images: Michael Courtney/The CW