Don't Miss Out on 'The Santa Clause'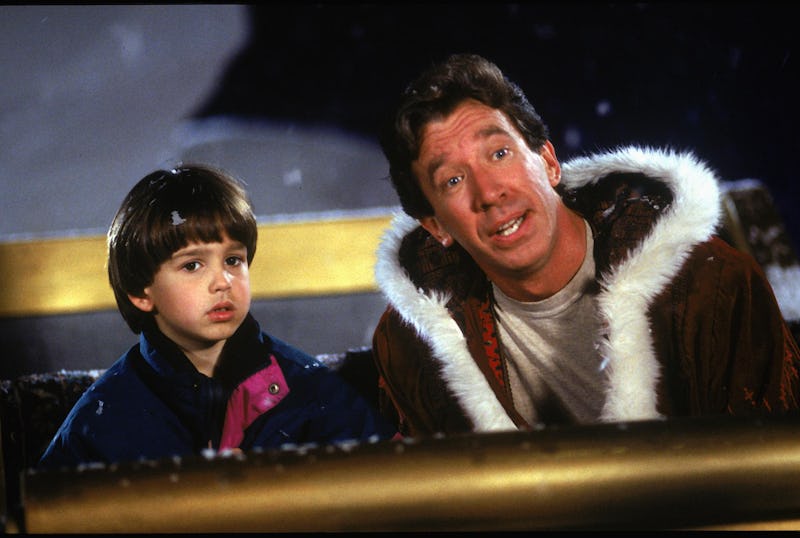 There's no use fighting it, folks. The holiday season is officially upon us. I know this for a fact, not only because the temperature has dropped a good 20 degrees in the last week alone, but also because my next-door neighbors have already started blasting Christmas music. (Really, guys? Really?) Don't get me wrong, though. I'm no Scrooge and enjoy a good burst of holiday cheer just as much as the next person, especially when it comes in the form of classic Christmas movies like Tim Allen's The Santa Clause , which is pretty much guaranteed to put everyone in a festive holiday mood.
The trouble lies in figuring out how and where to watch The Santa Clause throughout this chilly winter season. Since, let's be honest — during all those cold nights in, your TV basically serves as your best friend. (Just kidding, of course. We're BFFs all year round.) But just in case you don't already own this Kris Kringle flick, fear not! For there will be plenty of opportunities for you to see Scott Calvin & Co. appear on your screens regardless of if you've been naughty or nice. (Though I hear the latter is usually preferred.) So grab some milk and cookies and feast your eyes on all of the options below!
Drop In On ABCFamily's 25 Days of Christmas Countdown
Oh ABCFamily, where would we be without your time honored traditions. The network's 25 Days of Christmas countdown kicks off on Dec. 1 and pays homage to all of the season's best Christmas movies — one of which includes The Santa Clause. And I'm not just talking about a one-time viewing. ABCFamily more than gives Tim Allen's santa his due, airing a total of eight times throughout the countdown's run. I recommend checking out the entire schedule, but for those only interested in this particular film, I've taken the liberty of providing the dates and times below:
Monday, Dec. 1 at 10 p.m. (ET)
Tuesday, Dec. 2 at 8 p.m. (ET)
Friday, Dec. 12 at 7:30 p.m. (ET)
Saturday, Dec. 13 at 6 p.m. (ET)
Wednesday, Dec. 17 at 9 p.m. (ET)
Thursday, Dec. 18 at 6:30 p.m. (ET)
Monday, Dec. 22 at 8:30 p.m. (ET)
Tuesday, Dec. 23 at 5 p.m. (ET)
When It Doubt, Buy It Out
I gotta admit, when it comes to watching this for free, ABCFamily is the only one that's really coming through in the clutch, at least for now. Both Netflix and Hulu Plus don't have the film readily available for their subscribers (unless you want to go old school and have it delivered to you in the mail). So if you somehow miss all eight viewings on TV, your best bet is to just buy it outright on either iTunes, Amazon, Vudu, DVD, or On Demand. Even if you're a first time viewer, trust me when I say the purchase will be well worth it. Because just like Charlie would say: just because you haven't seen something, doesn't mean it isn't completely awesome. Or something like that.
Go Down A Friend's Chimney & Steal Their Copy
Or, you know, just knock on the door and ask to borrow it. Either way, this option has the opportunity of leading to a pretty fun movie night. And that's what I call the gift that keeps on giving.
Images: Buena Vista Pictures; Giphy (2); xxmaddyxx2000/Tumblr