Bleona & Sascha Hit The Studio on 'Euros'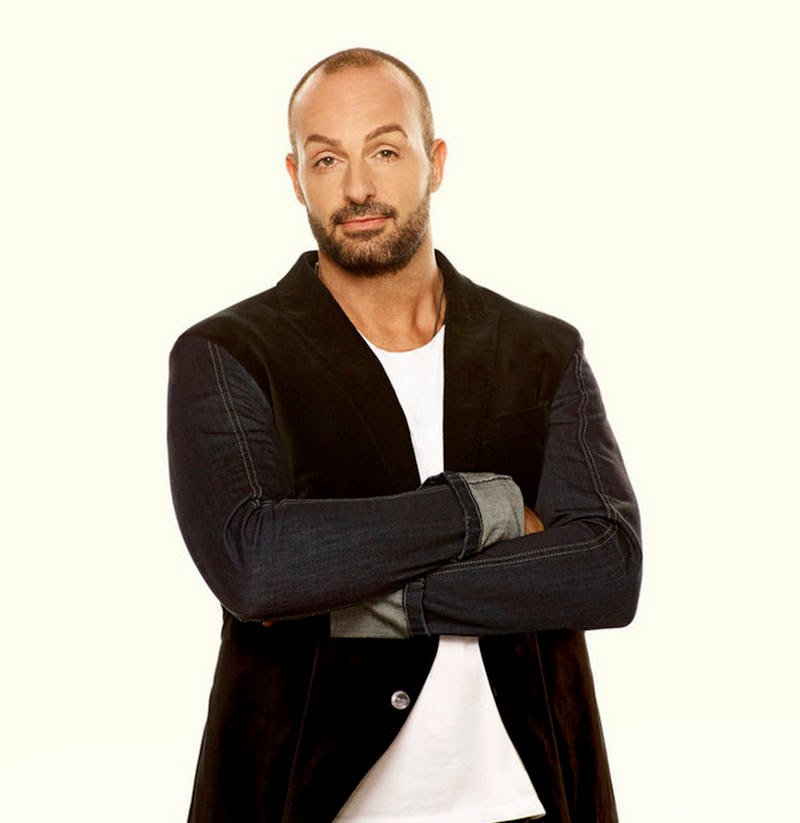 Monday night's episode of Euros of Hollywood was full of valuable lessons: If you want to wear a pair of angel wings to a keg party, wear 'em; the word "rum" is a totally acceptable mantra; and if you are going to ask your boyfriend/boss to promote you, make sure his dog is sitting nearby when you begin wheelin' 'n' dealin'. But most importantly, Sascha learned that human beings are an unpredictable species. Full of surprises, people are.
After all of the bodyguard and recording studio hullabaloo, Bleona and Sascha went out to dinner. The DJ knew he'd have to tell the pop star some not-so-good news at that dinner. Sascha knew he'd have to tell Bleona that he, Jannik, and the rest of the dudes sitting around that listening party conference table weren't feeling the track she recorded. He worried the Madonna of Albania would flip her lid and/or aggressively chomp down on some cheese the second he let her know the song is a no-go.
(Sascha did not hire a bodyguard for what he assumed would be a dramatic meal, but he should've. Not because he was in any sort of danger, but because it would've been a solid call-back joke. I would've appreciated it.)
After some hemming and hawing at dinner, Sascha told Bleona that her voice sounded great, but he thought her accent was too strong for U.S. radio. So, the song would be scrapped. She shrugged it off. "No hard feelings," she said. Sascha told her this chill reaction scared him. They laughed. Sure, they butted heads about the song, the dinner party, the bodyguard, and Fawni, but Sascha and Bleona worked out their differences by episode's end. And the "diva" behavior Sascha feared was no where to be found at that restaurant table. Full of surprises, people are.
I gotta say, I am bummed we didn't get to hear that song about glowing in the dark in its entirety.
Silver lining: we did get that Skype sesh with Bleona's vocal coach. My only complaint about the vocal warmup scene: the Euros of Hollywood editors cut the 20-minute sesh down to a minute and a half scene. I would've watched all 20 minutes, no question.
Image: Tommy Garcia/Bravo