Zara Makes You Want to Be a Kid Again This Winter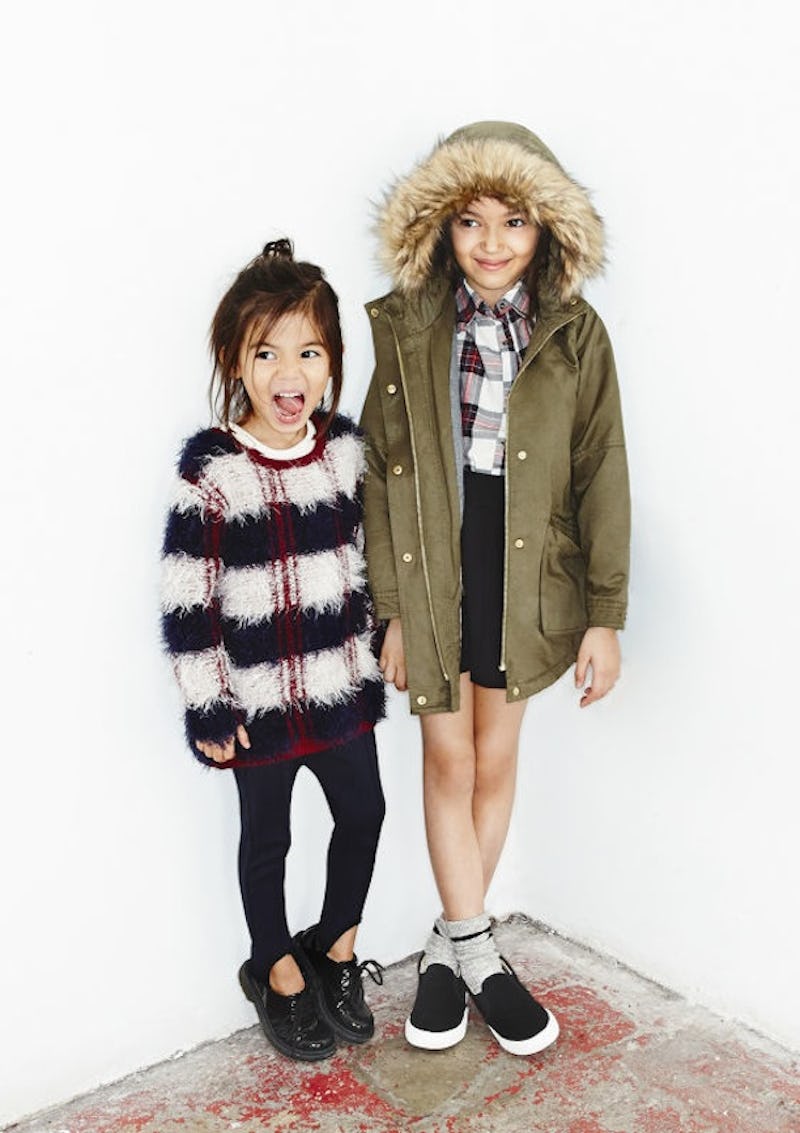 I've been into fashion for as long as I can remember (I also refused to wear pants until I was like 12, but that's another story) and so I have a ton of early memories involving clothing. Still, even with an emotional closet full of trendy children's wear, I can't help but be a little jealous of the trendy tots modeling Zara's kids collection in the winter look book.
These kids, with their toggle coats and chunky knits, have reached a level of cool that I didn't achieve until well into my college career. And sure, they had some stylists to help them get there. But they're so darn cute that I don't even care. What I do care about is the fact that I want literally all of these items and I'm pretty bummed they're for kids. There are quite a few pieces that would fit seamlessly into a grown-up wardrobe as well — if only they weren't, you know, child-sized.
I feel somewhat cheated out of an even more stylish childhood. In these clothes, I could've done anything! I could've been one of those five-year-old style bloggers who are basically set for life because they've amassed a huge Instagram following at such a young age. I'm not even sure if Zara existed when we were kids because I was too busy hitting up the kids's department at Macy's, but I wish I'd shopped there.
Does that fuzzy sweater come in size Adult?
Secrets secrets are no fun, unless the secret is where you got that amazing red jacket.
This kid is destined to be a grammar school heartbreaker in that outfit.
Images: Zara