11 Magical Books for Isabel Allende Lovers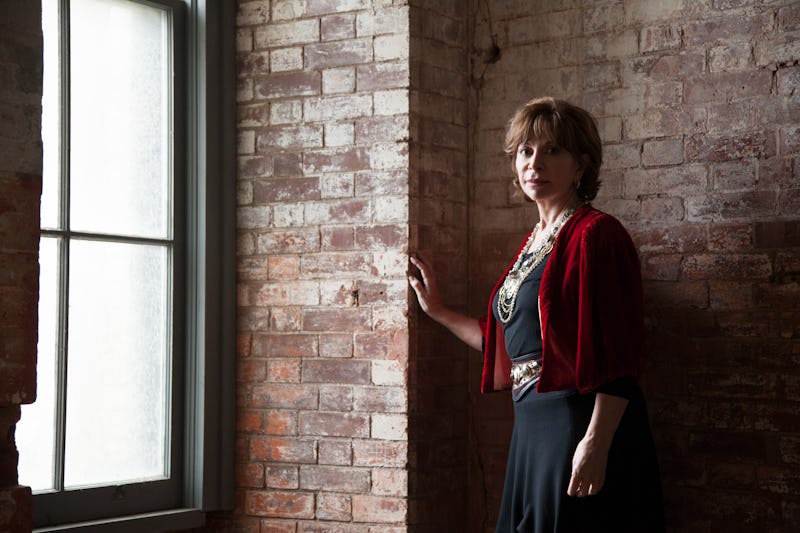 I've always gravitated toward stories that contain some kind of magic: superpowers, mythological beasts, imagined worlds. But the magic of Latin-American fiction isn't the magic of my youth. This magic arrives from necessity, from a desperate need to communicate. Chilean author and new recent recipient of the Presidential Medal of Freedom, Isabel Allende, says: "We inhabit a land of terrible contrasts and we have to survive in times of great violence. Contrast and violence, two excellent ingredients for literature, although for us, citizens of that reality, life is always suspended from a very fragile thread." For Allende, as for many fiction authors, magic is just one of the many tools available in the ongoing struggle for survival.
The first text I encountered by Isabel Allende was her short story collection The Stories of Eva Luna . In the opening story, "Two Words," Belisa Crepusculario chooses language over seduction and servitude as her means of spreading influence throughout the world. To ripen her talents, she buys a dictionary, reads it from A to Z, then throws it into the sea, "because it was not her intention to defraud her customer with packaged words." This collection is a spectacle of this philosophy — vibrant and original in its command of language, content, and theme. Over the next 330 pages, I fell in love with Allende's fiercely independent female characters, fantastic landscapes, and unstoppable capacity for wonder.
Though magical realism is far from the only genre emerging from the Latin Americas these days, it remains one of the most beloved. If imagination, empowerment, and intuitive female characters are among the reasons you like Isabel Allende, you'll love these books by female authors who, like Allende, filter their sharply realistic stories through a surreal lens.
If you can't get enough of Allende's magical, witchy women and their collisions with overbearing, patriarchal societies, then you don't want to miss My Christinia and Other Stories by Catalan author Mercè Rodoreda. Like The Stories of Eva Luna, this collection represents both magical and everyday aspects of small-town living.
Entwining the fantastic and the domestic, Christina Garcia's Dreaming in Cuban demonstrates the political and spiritual exile prevalent across generations of Cuban women. If you enjoy vibrant family epics, similar to Allende's The House of the Spirits, this book is not to be missed.
Irlanda by Espido Freire
Spanish author Espido Freire's debut novel Irlanda exposes the unsupervised adventures of teenage girls who occupy a storied estate with cruel ancestors ghosting in the shadows. The gothic, fairy tale infused style of Irlanda makes it in an excellent counterpart to Allende's work.
If you admire the business savvy, headstrong women of Allende's Daughter of Fortune, then meet Ana Cubillas, the ambitious female lead and plantation owner in Conquistadora by Puerto Rican author Esmeralda Santiago. Amidst political upheaval, Ana retains her wealth and authority, revealing in the process a cache of complex motives tied to history, gender, and intuition.
Women tightrope the line between the spirit and physical worlds in So Far from God , the third novel by Mexican-American author Ana Castillo. Readers captivated by Allende's ability to blend the magical and the real will savor Castillo's own interpretation of magic's role in a cultural borderland.
In Mother Tongue , Mexican-American author Martinez collects fragments — journal entries, descriptions of photographs, postcards, recipes, lists, news articles, poems — which mimic the protagonist's fragmented identity and her torrid love affair. Despite its lack of magic, Mother Tongue's strong emotional backbone smacks of Allende's work, especially her romantic and tumultuous novel, Eva Luna.
The scope and lyricism of Angie Cruz's Let It Rain Coffee place it in a category alongside the works of Isabel Allende. In this novel, Cruz reveals the dreams of a hopeful, Dominican Republic family who has immigrated to New York. The tragedy and heartbreak that follow solidify Cruz's reputation as a Márquez-esque visionary.
Adapted to film in 1992, Like Water for Chocolate by Mexican author Laura Esquival complicates the story of two young lovers with family feuds and witchery. Lovers of Allende will appreciate this novel for its dark humor and impassioned romance.
Through fortunetellers, family traumas, and understated magical landscapes, Kathleen Alcala captures the lives of the Spanish-American women collected in Mrs. Vargas and the Dead Naturalist. Restrained by the 19th century Spanish social structure, the characters revealed here, like Allende's, bridge the border between interior and exterior worlds, both real and imagined.
Amidst dreamlike memories and apocalyptic nightmares, the female narrator of Sandy Florian's Boxing the Compass travels to her mother's grave on the anniversary of her death. Though this book's form leans more toward the conceptual than the narrative, Florian's poetic blend of the normal and uncanny lend this novella an Allende-like ambiance.
This one's for down the road in August 2015. Echoes of Allende can be found in Brazilian author Clarice Lispector's poetic diction and radical use of omniscience. Though The Complete Stories isn't due out for a while, whet your appetite for Lispector's signature style by devouring her heavily anthologized short story "The Smallest Woman in the World."
Image: Lori Barra/ IsabelAllende.com