This Toddler's Wedding Dance Moves Are Too Good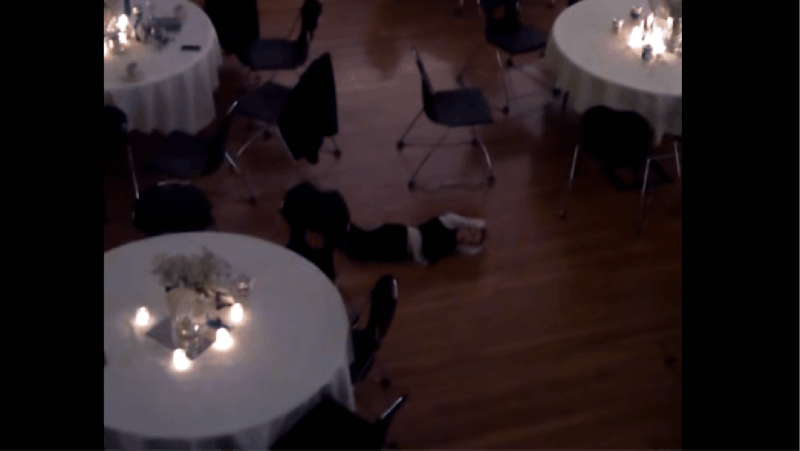 As a self-professed klutz and entirely uncoordinated human being, every now and then I spot a stranger I feel such kinship with that it takes every fiber of my being not to open my mouth and chant "one of us, one of us, ONE OF US." That is exactly the feeling I got the first time I watched this toddler's dance moves at a wedding. I guess I should correct myself: this kid has just one move, singular, and that move is repeatedly writhing on the floor in what is either the most accurate '80s dancercise video remake I've ever seen, or an abbreviated version of the worm. His name is Harlan, and he is everything I aspire to be and more.
Now, it might look like this toddler is merely dancing to his little heart's content, but what he is doing here is so much bigger than that. He is clearly creating a new dance revolution. Out with the Harlem Shake and in with the Harlan Shake! This is exactly the dance we needed to kick off 2015 the way it deserves to be kicked off. Or writhed off. Or whatever exactly Harlan is up to here.
I'm guessing that Harlan's endearing boldness is typical of him, because nobody at this wedding party seems to bat an eye at his sick moves. He now joins the ranks of many kids who have risen to internet dancing fame, and introduced us all to a new routine that will not only revolutionize dancing, but probably give us the abdominal prowess of Chris Pratt. Here's the video of Harlan's dance that will inspire you to take a risk on your next dance floor:
Image: YouTube