'Little Women: LA's Briana Has Love in her Life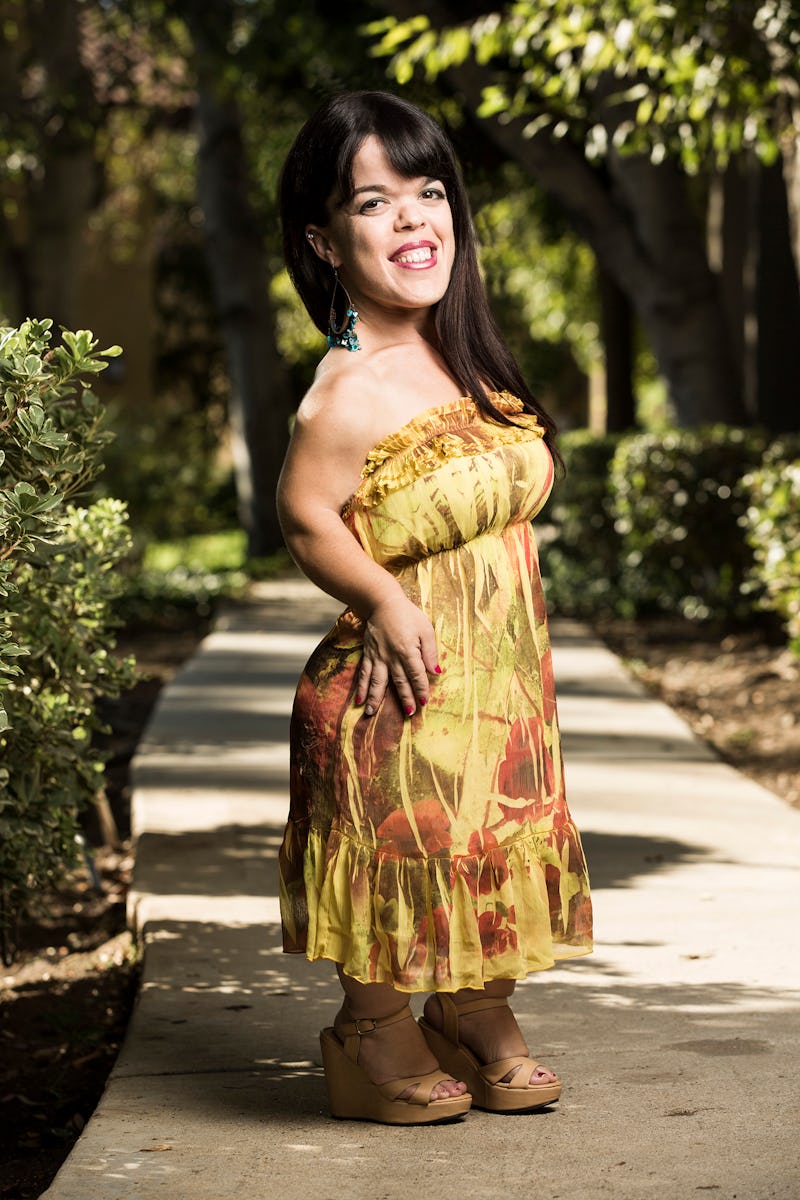 It's a new season for the ladies of Little Women: LA, and we've already seen that big changes are afoot. We just learned during the Season 2 premiere that Terra Jole is pregnant with her first child. Christy McGinity Gibel and Traci Harrison Tsou are enjoying newlywed life while also thinking about expanding their families. In a more unfortunate development, fellow Little Women: LA star Briana Manson has some serious health issues. Still, it looks like Season 2 will be her time to shine as she gets back into the dating game.If you stuck around for the Season 2 teaser clip at the end of the premiere, hopefully you noticed Briana making out with some dude we haven't seen on the show before — and the part where Christy suggests she has that morning-after-sex glow. Clearly, Briana will be having some fun in the romantic department this season. After seeing her struggle to keep things together with her ex for the sake of her young daughter during Season 1, she certainly deserves to have some love in her life again.However, in that clip you also may have noticed that someone who looks like a relative of Briana seems to throw some shade at her new beau, calling him "like a deadbeat right now." There's also a rumor that Tonya's main squeeze Trevor hit on Briana. It's possible that since filming on this season wrapped, all of this could have derailed any relationship Briana was in. Or, she and her man could have successfully weathered the love killer that is reality TV. Or maybe Briana is dating someone else entirely now. Or no one.
Well, if Briana is dating someone, she isn't telling. Unfortunately, there doesn't seem to be any photos of Briana on social media with anyone who could be a potential suitor. Man, these girls are good at not spilling any deets before they're revealed on Little Women: LA. Might I just say that is to be applauded in this day and age. My hat is off to you lot.
Whether or not Briana is currently single, she's definitely looking for more love in her life. This Instagram post from September is particularly telling.
This photo was taken during the filming of Season 2 of Little Women: LA, so Briana could be referring to the mystery man she's seen swapping spit with in the teaser for this season. Or, it could just be a message of optimism for the future.
But it looks like Briana's got a lot of love in her life, even if it's not romantic. While she wasn't trying to find "the one," Briana has spent a lot of time with Christy and her husband Todd, meeting celebs, and of course, hanging out with the most important person in her life, her daughter Leiana. Now that's what you call true love.
Image: Zach Dilgard/Lifetime