'Grand Budapest Hotel' Wins Best Comedy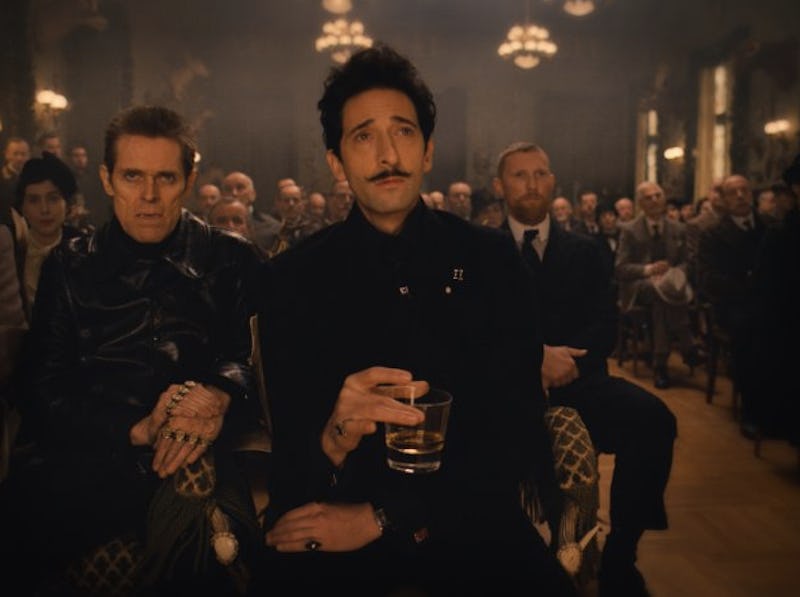 The Golden Globes are a funny place where everyone gets drunk, unlikely memes are created, and musicals are grouped in with comedies as though that makes any sense at all. (We get it, Dramas. You're snobby and like to be left alone.) While it might seem odd that the categories are set up this way, it does give comedies and musicals a chance to shine seeing as they're more likely than dramas to be passed over when it comes to wins at the Oscars. And this year, a comedy had its turn because The Grand Budapest Hotel won the Golden Globe for Best Motion Picture, Musical or Comedy. The film was nominated alongside Birdman, Into the Woods, Pride, and St. Vincent.
The Grand Budapest Hotel, which was directed by Wes Anderson, was a surprise win on Sunday night, as Birdman was widely expected to win the award.
Along with this win, The Grand Budapest Hotel was also nominated for Best Director and Best Screenplay — both noms for Wes Anderson — and Best Actor, Musical or Comedy for Ralph Fiennes.
Accepting the Golden Globe for the film was Anderson who decided to jazz things up by thanking the Hollywood Foreign Press Association — by various member's individual names. Oh Wes, you quirky man, you.
Image: Fox Searchlight Pictures