12 Life Situations Before Coffee Vs. After Coffee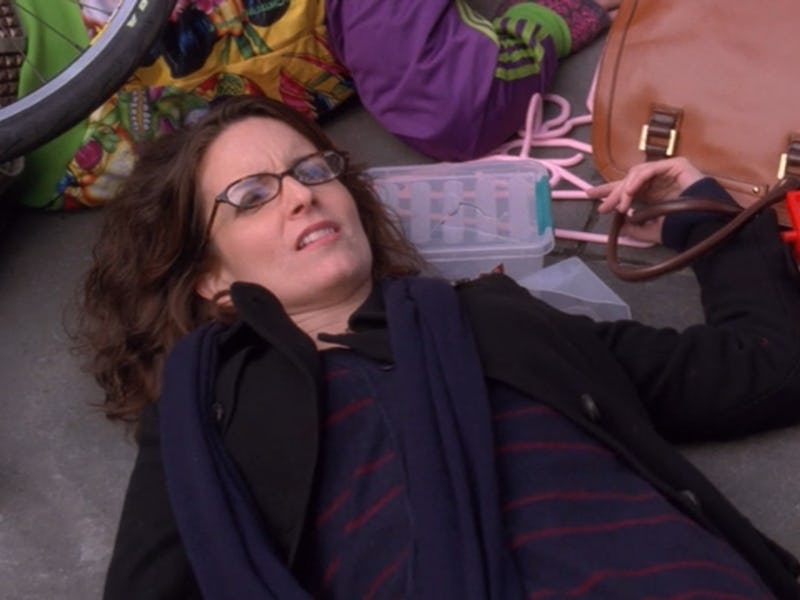 Let me be the (not at all) first to say it: Coffee addiction is a very real thing, and it starts young. Since I didn't care that much (yet, ugh) for being angsty about romantic relationships in 6th grade, I oh-so-cleverly changed the lines to Avril Lavigne's "Complicated" to match my coffee habit, which was a top priority in my life. "Why'd you gotta go and make this decaffeinated?" was like the cleverest thing I'd ever written. (There's a whole chorus more of this, but I'll spare you.) I remember my math teacher heard me and the rest of my dork squad singing it on a particularly sleepless day, and he was like, "Wait, you guys don't actually drink coffee at this age, right?" And then the figurative crickets chirped until he finally gave up (on humanity, probably) and walked away. By then, even our barely-formed frontal lobes couldn't fathom a world without coffee, and not much has changed since then.
In fact, since those first preteen forays into the hard stuff, my caffeine addiction has only intensified. Every now and then people remark that I'm so chipper, and I "must see the world through rose-colored glasses." The truth: I'm really just seeing it through coffee goggles. Trust me, anything is possible if you caffeinate yourself enough, even pretending to like humans. The only real trouble with being wholly dependent upon coffee to boost my ability to be a superhero in my own life comes in those rare and terrible moments when I have not been properly caffeinated. During those dark times, I really shouldn't be held accountable for anything I say or do, nor should I even be allowed out of the house.
Because for better or worse (OK, mostly worse), we coffee junkies tend to handle all parts of life in vastly different ways depending on how thirsty or satiated our coffee hunger is. Here is what the world looks like before and after coffee:
Picking out your clothes
Before Coffee
You trudge over to the closet like the swamp monster you are and stare into the dark abyss. Do any of these clothes even match? It's impossible to tell because your eyeballs can't quite see colors. Also, do shirt sleeves go on arms or legs? Ugh, let's just burn this whole closet down and go back to bed.
After Coffee
All of your clothes are so cute! Picking out an outfit for the day is like having endless, glorious choices about who you want to be for the next 18 hours and you are so pumped. You know it's so blistering cold today that the tears of full grown men are freezing on their cheeks, but that doesn't mean you can't find a nifty new way to accessorize with tights!!
Choosing music to listen to on the way to work
Pre-Coffee
Post-Coffee
A creep catcalls you on the street
Pre-Coffee
"ARE YOU MY DENTIST?! NO??! THEN GO TELL SOMEONE ELSE TO SMILE."
Post-Coffee
*ignores*
Plowing through work e-mails
Pre-Coffee
Technology is murdering my soul. Who even are all these people, and how did they get your e-mail address, anyway? And why are their e-mails so long? Just lifting your hands up to the keyboard is stressing you out. Maybe you can just casually put an extra "e" somewhere in your name and forget to tell anyone when you change your e-mail to match. "Accidentally".
Post-Coffee
These e-mails are your new Everest. If you finish them in the next hour, then you'll have just enough time before the big meeting to get another cup of coffee. Could this day get any better?! You are owning your inbox, and owning your destiny.
Listening to your co-worker tell you about a dream they had last night
Pre-Coffee
You really do love her but... you're going to smoosh her face. Doesn't she realize that every minute you stand here listening to her dream (NO ONE EVER CARES ABOUT SOMEONE ELSE'S DREAM. EVER.) is another minute that the two of you come to the inevitable heat death of the universe? And yet here she is robbing you of the precious time you have left on the planet. There should be a law against forcing other people to listen to your dream. Or at least an office policy. GOOD GOD.
Post-Coffee
"Chris Pratt did what to your toes?! OMG, tell me more."
Finding a quarter on the sidewalk
Pre-Coffee
It's just... so... far away. Yeah, there's no way in hell you're bending down for that.
Post-Coffee
Look, a quarter!! You just paid 1/3,200 of your rent and you barely had to do a thing!
Someone makes eyes at you at the gym
Pre-Coffee
"Oh my god, if he thinks he's going to use those doe eyes to lure me off the last non-squeaking elliptical in this hellhole, he's got another thing coming."
Post-Coffee
Such flirt. Very confidence. Much sexy.
Your BFF is fives minutes late for your dinner date
Pre-Coffee
She clearly hates you. Everyone hates you. Also, you just realized you haven't called your grandmother in a month and you're probably going to hell.
Post-Coffee
You take a selfie without her while you wait. In the words of Kim K, you were "feeling your look."
You see a spider in your room
Pre-Coffee
"Go ahead. Eat me alive. It will be the last mercy I feel in dark, coffee-less world."
Post-Coffee
"Oh no, little critter! Here, crawl upon my finger while I sing to you in my best Disney princess voice and release you into the wild."
You have a waking nightmare that Adele's upcoming CD release is delayed again
Pre-Coffee
No. No. Nononononononono. No. NO. NOOOOOOOOOOOOOO.
Post Coffee
NOOOOOOOOOOOOOOOOOOOOOOOOOOOOOOOOOO.
Somebody tells you that they haven't had coffee yet today
Pre-Coffee
The look shared between the two of you in this moment is more than a look. It is an understanding that precedes the dawn of humanity. It is a fellowship stronger than any of those goons with that cursed ring. It is a bond that nobody with caffeine in their system could possibly understand.
Post-Coffee
If you're a good person, you go out and get them a coffee immediately. Your metaphorical oxygen mask was secured; it's time for you to save everyone else. Otherwise you don't deserve any of the blessed caffeine running through your privileged veins.
Images: NBC; Giphy (6)