CW Renews All Shows for Fall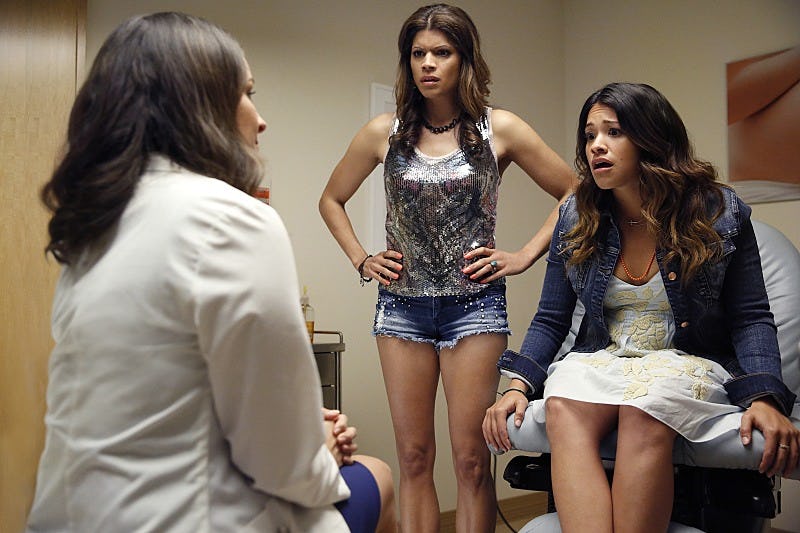 New year, new fears: when all network shows are up for cancellation or renewal, it can make fans nervous, but avid watchers of the CW shouldn't worry. On Sunday the network announced that The CW would renew ALL of its original scripted programs for fall 2015. The show roster includes Arrow, Reign, The 100, The Flash, The Originals, The Vampire Diaries, Supernatural and the new but extremely popular Jane the Virgin.
Jane the Virgin, in fact, just won the award for Favorite New TV Comedy at the People's Choice Awards, and is nominated for an award at the Golden Globes tonight. The CW's Supernatural has one of the strongest, strangest Tumblr fandoms of all time, and The Vampire Diaries isn't too far behind. And another new series on the network, The Flash, has been growing a following. It also took home an award at the People's Choice ceremony, for Best New TV Drama, putting its star Grant Gustin on the map. Though the CW isn't notorious for having as big of shows like NBC or ABC, it's surprising that two of its newest shows are already gaining devoted followings and getting strong reviews from critics. Gina Rodriguez, the titular star of Jane, was nominated for a Golden Globe already for her role in the new series, and proved that the new telenova-style drama could definitely take the network in a new direction; it's already doing great things for the diversity of the CW.
Image: Greg Gayne/The CW