Jussie Smollett's Siblings Are Just as Busy as Him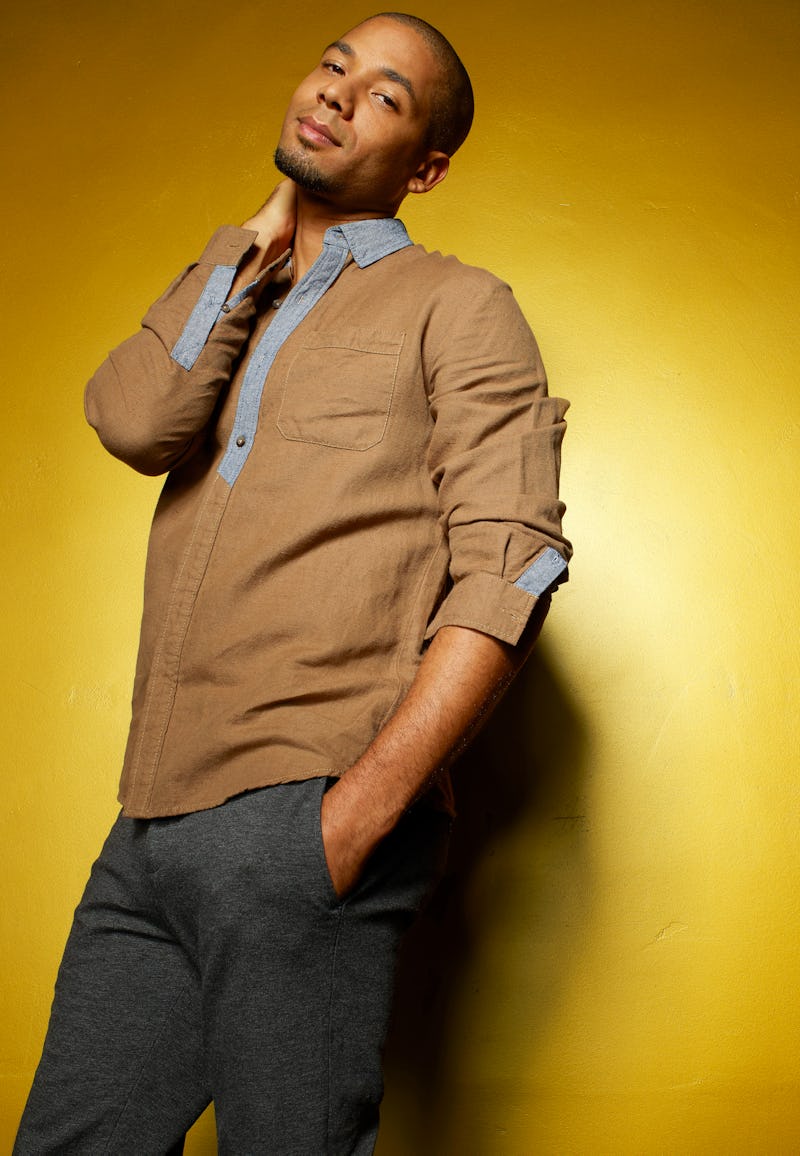 The juicy drama of Empire has gotten me in the mood to watch big families struggling for power — real, fictional, doesn't even matter. The actor who plays Jamal, Jussie Smollett, has a large family of famous siblings that is a little like the Lyon clan. You know, if instead of backstabbing and jealousy there was love and support, and instead of music there was child acting, and instead of three brothers there were four brothers and two sisters. OK, so they're not very similar at all.
But they are, sadly, mourning the death of their patriarch, as Jussie's father Joel died on Jan. 7 following a battle with cancer. Judging from their shocked, saddened reactions, he was nothing like the fictional Lucious — by all accounts, he was a smart, loving man. And he raised a family of incredibly successful kids. On Empire, Jussie already proved that he can sing and act, and his siblings are just as busy as he is. One of six, he grew up somewhere in the middle while his older and younger siblings acted, produced, directed, and even were his co-stars in the short-lived ABC sitcom, On Our Own , where they played a family of, you guessed it, six siblings, who had only one another to depend on when their parents were killed in a car accident. Since then, they've all gone their separate ways, but remain pretty close by.
Jurnee Smollett-Bell Is a Successful Movie & TV Star
Acting steadily since her childhood gigs, Jurnee has been the most well-known Smollett since 1997's Eve's Bayou all the way to last year's good-bad movie catastrophe Temptation: Confessions of a Marriage Counselor. In between, she also had a notable role on Friday Night Lights. Next year, she's set to star as Sugar Ray Leonard's wife in Hands of Stone , a biopic about the life of boxing champion Roberto Duran.
Jake Smollett Is a Devoted Foodie
Jake has two loves: food and online videos. He hasn't updated his food blog since 2013, but he does still keep his Instagram account updated with pictures like an amazing Christmas ham and a dish of pasta from Eataly that looks so good you'll lick the screen. And his old recipes are still good, too —sometimes featuring Jussie.
Jocqui Smollett Is the Baby of the Family
As the youngest baby brother, he just graduated from college and wasn't really involved with the entertainment industry growing up. He did play the adorable baby in On Our Own, but now he works in communications as an intern.
Jojo Smollett Stays Off the Grid
Jojo used to act back in the '90s, but as the oldest brother, he doesn't really spend his time online. But he is always there to support his siblings, according to their Facebook, Twitter, and Instagram posts of old family photos and new snapshots of special occasions. But he doesn't choose to share his current career online.
Jazz Smollett Is All About Family
She spends most of her time on Instagram, posting pictures of her adorable daughter, who looks just like Jazz and Jurnee when they were young — which is obvious from Jazz's many #TBTs.
Image: Michael Lavine/FOX