Who Is Thomas Dekker from 'Backstrom'?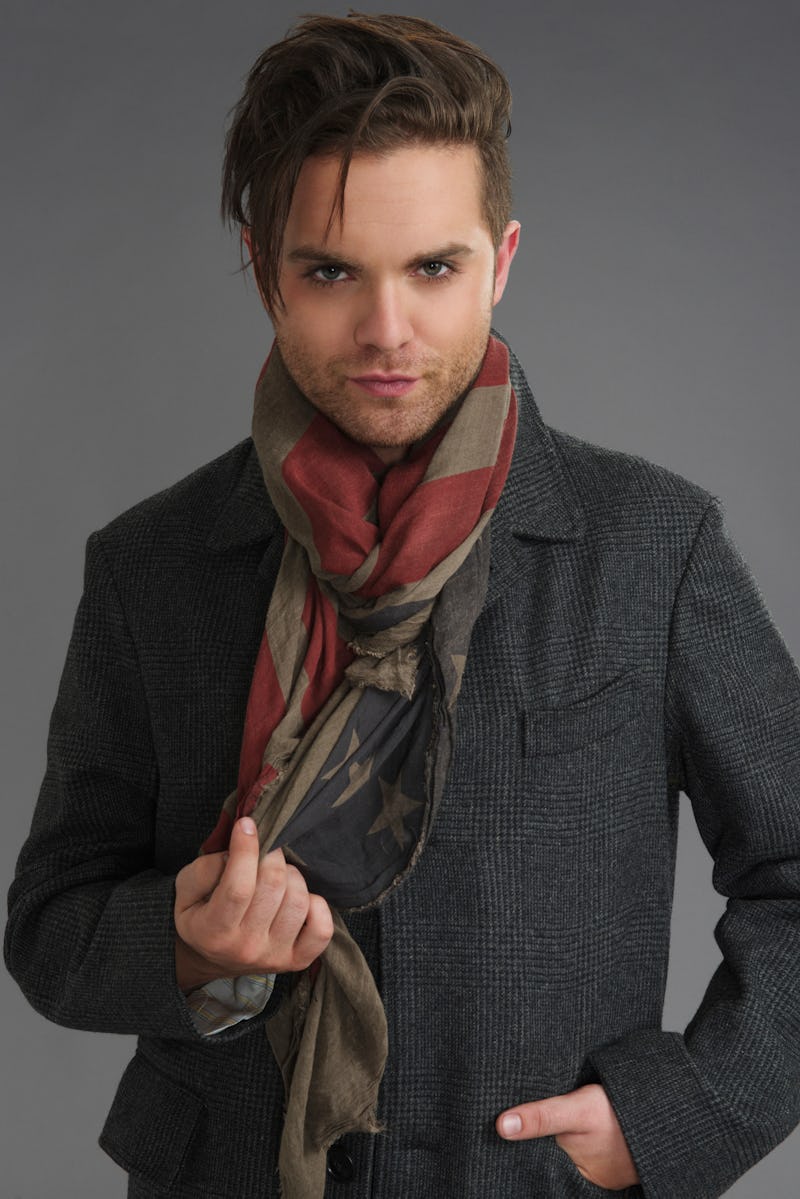 Rainn Wilson is back on TV starting Thursday, Jan. 22, on FOX in the new offbeat crime comedy Backstrom, and he is bringing a great cast of people with him. The show follows Detective Everett Backstrom — Wilson — and his eclectic team as they solve some of Portland's most sensitive crimes. Part of the Backstrom team is Gregory Valentine, played by Thomas Dekker. Dekker is by no means a newbie to the Hollywood scene, having starred in a handful of TV series and movies, but what is it that you might know him from?
Although much of Backstrom's personality is unlikeable to most people he works with, Dekker's Valentine is one person who "has a genuine fondness" for Wilson's abrasive character. Gregory Valentine is not only one person who can actually stand Backstrom, but he is also Backstrom's tenant, decorator, and "underworld connection," which sounds equal parts ominous and amazing.
Backstrom is Dekker's most recent role on TV, but it is most certainly not his only role. In fact, Dekker has been in more TV series and movies than you may realize he's done in his 27 years. Here's what you need to know about Thomas Dekker before you catch him on FOX's Backstrom.
He Was a Child Actor
At only 10-years-old, Dekker starred in the Honey I Shrunk the KidsTV show that aired from 1997 - 2000. Dekker played Nick, the younger brother of the Szalinski family.
He Was a 7th Heaven Kid
If you were a young adult actor active during the peak of 7th Heaven, you better believe you wanted to play a character that came in contact with the Camden family. Dekker played the guy Lucy went on her first official date with, Vincent, which of course was a glorified moment for the entire Camden clan.
He's Done a Fair Share of Remakes
In addition to the Honey I Shrunk the Kids TV show, Dekker has also been in the Terminator TV show (2008) and the Nightmare on Elm Street remake from 2010.
He's Also a Musician
Dekker is a musician in addition to being an actor, and came out with a solo album in 2008 called Psyanotic. The above video is the title track on the album, and the video was also directed by by Dekker himself.
Images: Chris Helcermanas-Benge/FOX; Giphy (3)