You Need This Anatomically-Correct Statement Ring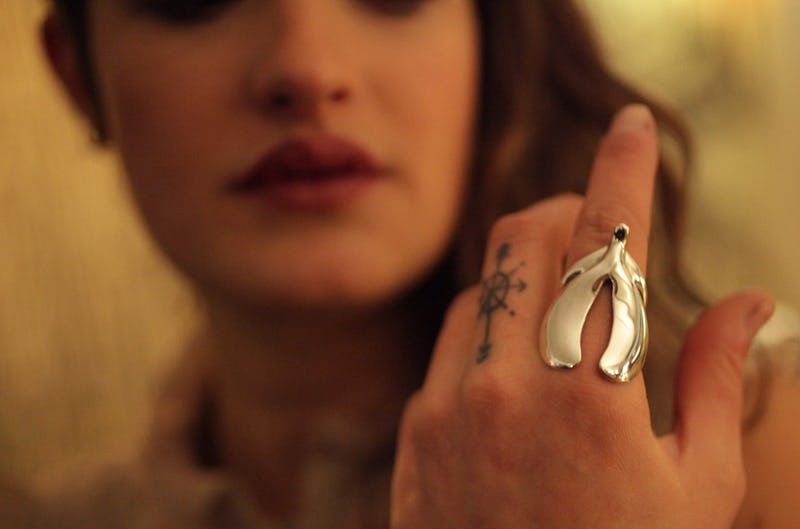 Attention! Your hunt for the next perfect piece to add to your feminist jewelry collection is here! The so-called "Clitoring" by Penelopi Jones is, well, exactly what it sounds like: an anatomically correct ring modeled after the internal structure of the clitoris. Who knew that the pleasure source would also make such a pretty accessory? I'm totally down with all the birth control earrings that have been taking Etsy by storm the past few years, but this might be my favorite feminist piece yet. After all, if Tom Ford can have a penis necklace, it's only right that ladies get their version of an anatomical accessory (ours is better, IMO).
With all the news about the vaginal orgasm being a myth (maybe), it's about time we started embracing the clit and all its wonders even more fully. Not only is this ring a lovely statement piece, it can be also used as a helpful, educational diagram for some of the more clueless humans you might find yourself in bed with. At $122 for silver and a whopping $490 for gold, it's definitely an investment — one I would highly recommend saving up for. As the site says, "May it serve you as a talisman for extraordinary orgasms!" Sounds worth the price to me.
Images: Courtesy Penelopi Jones