Mae Whitman Has A Lot Of Post-'Parenthood' Plans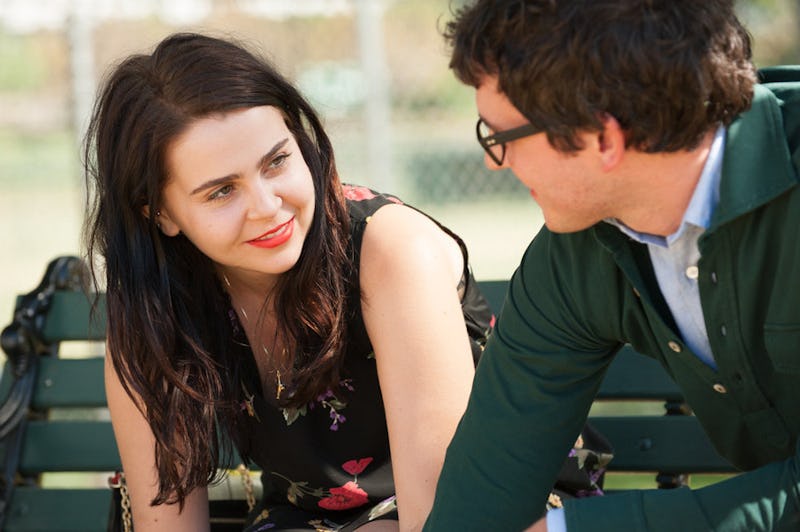 Now that Parenthood is in its final season, its many stars are looking for their next projects. What will Mae Whitman do after Parenthood is over? I guess I can shake my dreams of her being a Ghostbuster now, but that doesn't mean she won't be busy. While we have to say goodbye to Amber Holt, you can always count on Whitman to show up somewhere. She's been working since she was a kid — remember when Mae Whitman and Alia Shawkat played besties on State of Grace , well before their Arrested Development days? You may even have caught her tiny face during your Friends marathon on Netflix. Back in 1996, she played a Girl Scout who got into a scuffle with Ross in "The One Where Rachel Quits." Whitman is known as a character actress, and usually has small but memorable parts on television and in films such as Scott Pilgrim vs. the World and The Perks of Being a Wallflower. This year marks Whitman's first major starring comedic role in The DUFF— hooray!
However, you might be surprised to learn that the majority of Whitman's upcoming projects are voiceover work. Sorry, Parenthood fans, but you'll likely hear her before you see her again. Let's look at what is and could be coming up for Amber Holt in the near future.
The DUFF
No, this is not a Hillary Duff biopic — I know you're all as disappointed to hear that as I was. Whitman stars in this teen comedy as Bianca, who sets out to reverse her image as the "Designated Ugly Fat Friend." It seems fitting that Whitman's first starring role is about being a "side character" in someone else's life. However, I'm not so sure how I feel about the message of The DUFF , based on the trailer. The movie is released at the end of February — guess I'll have to see it for myself!
Rock Dog
Whitman will voice Darma in Rock Dog , an upcoming animated film about a dog who sets off to fulfill his dreams of becoming a guitar player. The plot reminds me a little of the old Grimm's Fairy Tale about the Bremen Town Musicians. We don't know much about Darma's character. The rest of the cast includes Kenan Thompson, J.K. Simmons, Lewis Black, Eddie Izzard, and Jorge Garcia.
Teenage Mutant Ninja Turtles
The Parenthood star voices several characters on the new revival of the TMNT Animated Series, including April O'Neil and Wizardess.
The Green Fairy
Your little cousins can maybe explain this to you better, but Whitman is currently the voice of Tinkerbell in all Disney spinoff films and television series. It's a huge deal. Look at that sass!
Her?
If Netflix greenlights another season of Arrested Development, Whitman needs to revive her role as mayonegg enthusiast Ann "Her" Veal.
Images: Colleen Hayes/NBC; Getty Images; Giphy (3)