Get Ready for the World's Largest Starbucks Date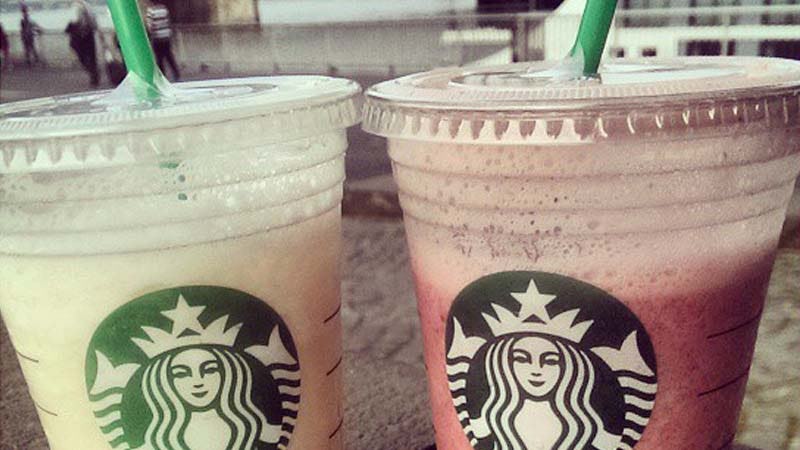 If you're the kind of person who always likes to have a date on Valentine's Day, good news: Starbucks and Match.com have teamed up for "Meet at Starbucks," a seasonally appropriate initiative designed to help you score that first coffee date before V Day comes and goes. No pressure or anything — but if coffee's your jam and you'd like to spend the day with someone else who feels the same way, this might just make it a little easier to do so.
The Starbucks/Match pairing isn't exactly surprising; as ABC News noted, "coffee and conversation" is one of the most popular interests on the site. With 30 percent of Match users listing a cup of joe and a good talk among their favorite activities, it makes sense that they'd want to team up with one of the biggest coffee purveyors around. Said Match CEO Sam Yagan, "By far the most first [Match] dates happen at Starbucks than anywhere else. What we're doing here is enabling something that's already happening." He continued, "We're trying to celebrate that, bring those success stories to the forefront and make it even easier... to meet up at Starbucks."
The "Meet at Starbucks" feature is apparently already active; click it and it will allow you to find fellow coffee enthusiasts, help you find the most convenient Starbucks location for you both, and set up that first coffee date with ease. Plus, in order to promote the partnership, the almighty 'Bux will be hosting what it calls "The World's Largest Starbucks Date" on February 13. What does that mean, exactly? Well, if you set up a "Meet at Starbucks" date between 2 PM and closing time the day before Valentine's Day (or just go to a Starbucks location on your own — the promo isn't limited to couples), you'll be able to snag some terrific deals. $5 will net you one of three special menu pairings: Caffé Verona Coffee Press for two and a double chocolate chunk brownie, a tall flat white and a chocolate croissant, or a Grande raspberry or white chocolate mocha and a heart cookie. Given that a white chocolate mocha will usually set you back almost $5 all on its own, that's not too shabby, am I right? Oh, and don't forget to share photos of your date with the hashtag #StarbucksDate.
There are some who might classify the first date coffee meeting as cliche and boring, but I actually think there's something to be said for it. It's low pressure, it happens on neutral territory, and if it's absolutely awful, it's easy to end it early and GTFO. Furthermore, unlike, say, a movie, it gives you the opportunity to talk — not just sit in silence in the dark for two hours. And hey, if you've ever wanted to test out that whole 36 questions thing, a coffee date is the perfect time for it, right?
In any event, you can find out more about the World's Largest Starbucks Date over at 'Bux's website. Drink up!
Images: Instagram; Giphy (2)