The Newest Couture Trend Is...Garbage?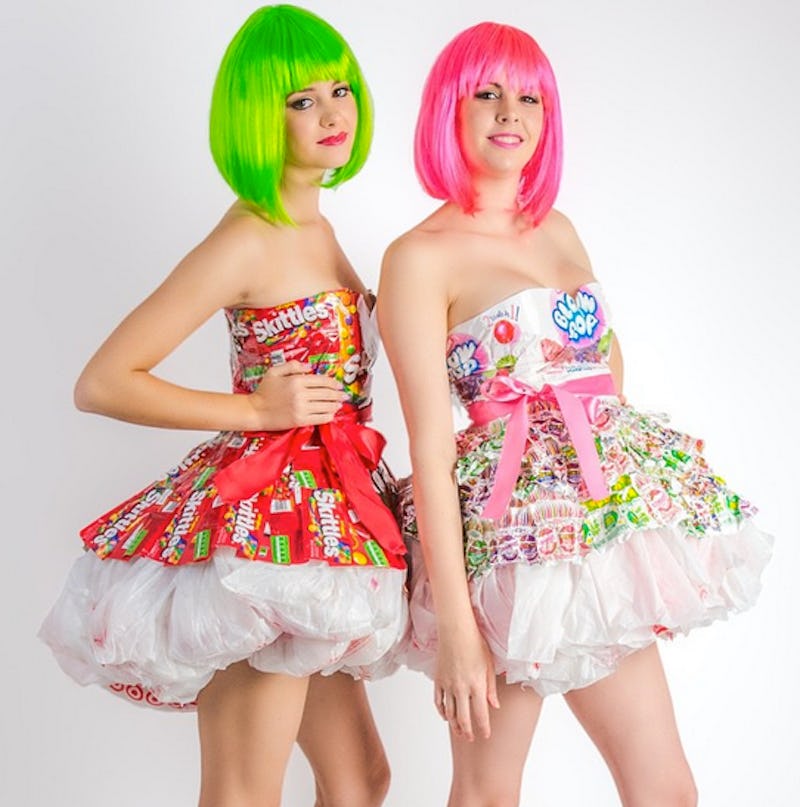 From the oversize bedazzled selfie hat, to the beard baubles and ornaments hanging from men's faces, we've pretty much seen it all. Just when I thought fashion couldn't get any weirder, a new craze has emerged — and this one isn't quite like anything we've seen before. Garbage is the newest trend to hit the fashion world by storm. Yup, you read that correctly. Garbage Gone Glam, a new environmentally conscious company, specializes in turning your everyday trash into couture dresses and accessories that look so freaking good it will blow your mind.
The ingenious idea comes from 28-year-old environmentalist Kristen Alyce who, according to the Daily Mail, was in search of a creative outlet for all of the unnecessary waste she was producing. This gives a whole new meaning to the phrase going green. Some of the quirky yet fabulous designs include a cocktail dress made purely of Skittles wrappers, a two-piece crop top and skirt made from gym membership brochures, and a floor-length ball gown comprised of old magazine pages (my personal favorite).
your eyes on the awe-inspiring pieces below. In some photos you can hardly even tell it's garbage!
Images: instagram.com/garbagegoneglam