Wanna Buy 'Fifty Shades' Tickets Early?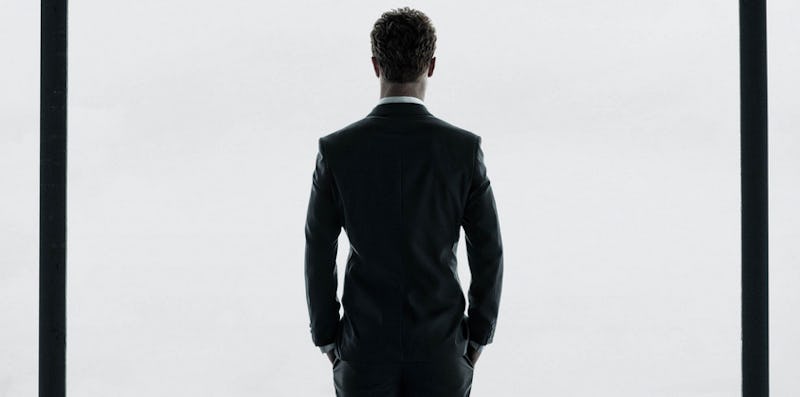 The first trailer for Magic Mike sequel Magic Mike XXL may have dropped Wednesday, but there is a much more imminent sexy-times movie in America's future: That would be Fifty Shades Of Grey , hitting theaters everywhere in ten days' time. And, if you were wondering if the film really is gonna be as big of a box office success as the studio's betting it will be, the answer's a resounding "duh" — that is, at least, if the pre-sales have anything to say about it. According to Entertainment Weekly, Fifty Shades 's pre-sales are "much larger than expected" in the south and the midwest. In fact, they're about four times larger than expected in Mississippi.
And it's hardly as if nobody expected this film to do well: Considering how many copies the books sold — and how much people freaked when that trailer premiered — it's safe to say this one's expected to rake in the bucks.
But, where can you can join in on the anticipation for the film and buy your own advance tickets to the film? Luckily, it's simple: The advance tickets to Fifty Shades Of Grey are already available through Fandango. In fact, so far, expectations for the film are paying off and then some, with Deadline reporting that ticket sales for Fifty Shades made up 60 percent of Fandango's daily business Tuesday.
As for its release date, Fifty Shades is expected to be released on Feb. 14, 2015.
Image: Universal Pictures