Is 'Allegiance' Based On A True Story?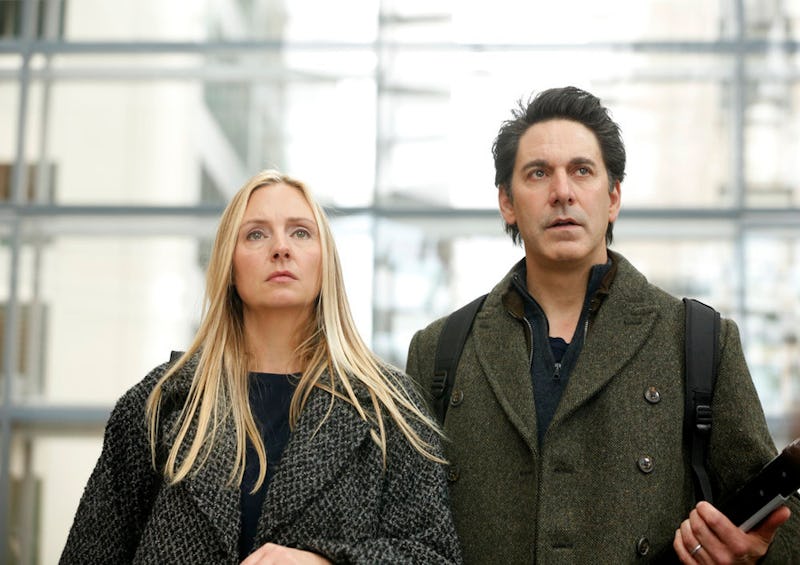 It's easy to compare NBC's new Russian spy drama to The Americans, but is Allegiance based on a true story? The series is about a Russian sleeper agent named Katya who was allowed to marry a businessman she was unable to recruit as long as she remained loyal, but hoped to live out her days without having to serve. Unfortunately, her cell is reactivated and her CIA operative son has decided to specialize in Russian affairs, meaning Katya's bosses want her to recruit him too. They have already given their eldest daughter to the SVR (the new name for the KGB), but there could be hope for Alex. What a tangled web already! You would think that this is too dramatic to be based in truth.
In fact, Allegiance is adapted from an Israeli series called The Gordin Cell. The show, which had two seasons, was also about married Russian spies forced to chose between their country and their family when Russia wanted them to hand over their son. The creator of the original series, Academy Award nominated screenwriter Ron Lesham will serve as an executive producer for NBC. This, if you recall, is similar to the origin of Homeland. Both were adapted from Israel and both are just as applicable to United States foreign affairs.
I say this because this series really could be based on true stories, even if we haven't uncovered that true story yet. Sure, there are Russian spies on this show, The Americans, State of Affairs,and even Marvel's Agent Carter. However, it's not just trendy. It's realistic. Remember Anna Chapman and the Russian spy ring that was discovered in 2010? Could she be the inspiration for the eldest daughter, Natalie O'Connor (Margarita Levieva)? Chapman was something of a socialite in New York as part of her double life.
Other real life Russians who got busted were connected to Harvard. (Maybe networking isn't such a good idea after all.) They were sent back to Russia in exchange for four imprisoned American spies. Just this year, Russian spies were arrested in New York City. What about Robert Levinson, who was an unauthorized spy for the CIA in Iran for years?
Pack of Lies , a play and film from the 1980s, was based on one of these true stories — the Cohen family who took on the name "Kroger" and infiltrated the British Royal Navy and their neighbors whose house was used as government surveillance until they were caught. Art doesn't immitate life for kicks. This is a real part of society even if it's not the 1950s anymore. It's difficult to believe that Allegiance isn't drawing from at least some of these stories.
In fact, real life has already entered into the context of Allegiance. There was a debate this week as to whether or not NBC would pull the opening scene of Allegiance , which shows an agent being fed into a lit furnace, in light of the recent footage of a similar execution by ISIS. NBC will be showing the scenes after all.
Image: Craig Blankenhorn/NBC (2)