The Best Memes From This Year's Grammys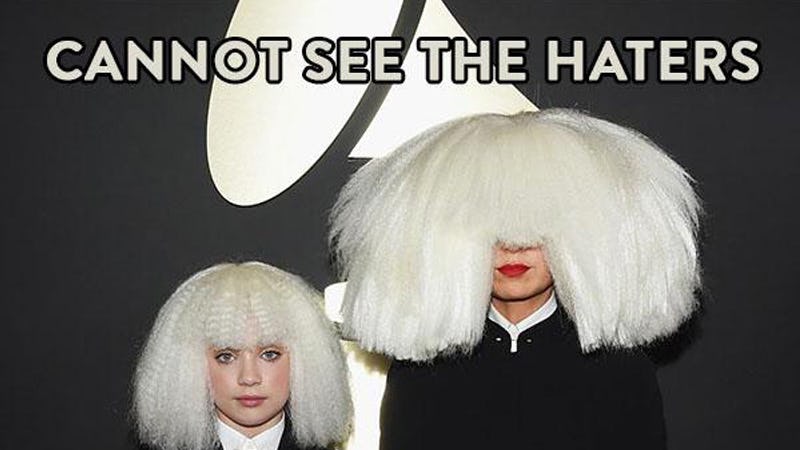 When it's "Music's Biggest Night," we've all come to expect crazy fashion, stunning performances, and truly puzzling acceptance speeches. The Grammys aren't as prim and proper as the Oscars, or even the Golden Globes, and we like it that way. Though, with so many big celebrities and so much hype, it takes quite a lot to stand out — just take Pharrell's hat for instance. That one piece of Arby's-inspired fashion went from a Grammys accessory to an Internet sensations. (Lest we forget Madonna's Quaker Oats guy impersonation.) This year's show has plenty to live up do. And if award shows can't give us some hilarious Internet fodder, then really, what do they even do for us? Thankfully this year's ceremony was chock full of hilarious moments, wild style choices, and classic Bey realness. Yes, Grammys 2015 was meme-worthy, thanks goodness.
And why wouldn't it be? The night was full of huge performances, and the Internet stepped up to the plate before Queen Bey, Sia, Pharrell (sans hat), Madonna (also sans hat), and Sam Smith even stepped up to their mics. Before even John Legend could inspire hundreds of people to claim they got pregnant from his performance. (Always a classic.)
So, without further ado, ladies and gents, here are the best Grammy memes of the 2015 ceremony (so far). Enjoy!