Is 'The Passions Of Santos' A Real Telenovela?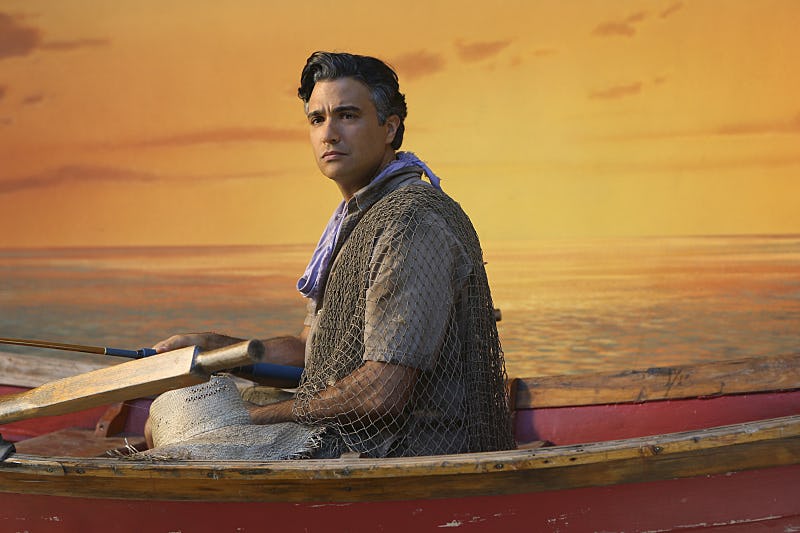 Big changes are afoot for the show-within-a-show on Jane The Virgin , The Passions of Santos . What that means for Jane's family's favorite show — or Rogelio's career — has yet to be seen, but is The Passions of Santos based on a real telenovela? Spoilers for "Chapter 12" follow. Rogelio's character El Presidente was killed off of The Passions of Santos on the Feb. 2 episode of Jane the Virgin. Without its leading man, the titular Santos, Rogelio pointed out that the show would just be Passions and "that show failed" (oh, Rogelio is the best). As bad as Rogelio's acting may be at times, the show becoming anything like NBC's soap opera Passions would be a whole lot worse. (Although, let's give Rogelio some credit for being quite excellent in his death scene — it even led to Jane calling him "Dad" for the first time. Awwwww.)
The CW's Jane the Virgin is based off of the Venezuelan telenovela Juana la Virgen, so I went to the original source for potential information about The Passions of Santos. Now while Jane the Virgin is not technically a telenovela itself, it lovingly spoofs and embraces the genre, and The Passions of Santos is a way to highlight the entertaining outrageousness of telenovelas. Juana la Virgen is actually categorized as a telenovela — but telenovelas may not be exactly what you think they are.
Telenovelas aren't just Spanish-language soap operas, as I incorrectly assumed. Brenda Salinas for NPR explained the differences by stating that telenovelas are miniseries with the entire plot outlined, which is very unlike American soap operas that are never ending. Juana la Virgen has only one season (which you can watch on Hulu), but that one season has 153 episodes (uhh what?), so most of us used to watching U.S. television probably wouldn't realize it's a miniseries. Salinas also wrote that telenovelas air during primetime — not daytime — and are much more popular in the countries they air in than U.S. soap operas.
So does that mean The Passions of Santos is based on a successful telenovela? Eh, not from anything I could find. The Passions of Santos does not appear to be directly inspired by one specific telenovela, so think of it more as an amalgamation of different telenovela tropes. It's perfect for Jane the Virgin to use the show as a balance between the high drama Jane watches on TV (and experiences in her actual life) and the real-life, modern moments.
The fact that The Passions of Santos films in Miami, Fla. is very realistic though since many telenovelas film in Miami. ABC News reported in 2013 that Miami became a filming location because of "the exponential growth of U.S. Latinos in the last decade, the Spanish networks are betting on homegrown telenovelas that better reflect the audience's reality." The ABC article also explained how Juana la Virgen can have one season and 153 episodes. "Shooting one telenovela is the equivalent of shooting 90 movies in the span of 6 to 7 months. That's the average length of a telenovela production."
Although I never would have thought I could become a telenovela fan, Jane the Virgin might make a believer out of me since I adore the CW show and all of its twists and turns. Jane herself may not fit a telenovela character mold, but the situations she is placed in are drama city.
Who knows how much more of The Passions of Santos we will see since Rogelio was killed off. Jane could continue to write for the show and I would not be surprised if Rogelio somehow came back from the dead for a cameo (soap operas love doing that — not sure if it would fly in a telenovela though). Xo had encouraged Rogelio to become a movie star now that he's off the show — comparing his career trajectory to George Clooney's. So, we may need to prepare ourselves to say goodbye to The Passions of Santos and get ready for Rogelio on the big screen instead. Could anything be more glorious?!
Images: Patrick Wymore/The CW; janethevirgin-gifs (2), hendrix-dawkins/Tumblr